Editor's Note: This is an article that expresses our personal opinions about comments made on Television, Tweeter, and in Print. It is NOT intended to provide any investment advice of any type whatsoever. No one should base any investing decisions or conclusions based on anything written in or inferred from this article. Macro Viewpoints & its affiliates expressly disclaim all liability in respect to actions taken based on any or all of the information in this article. Investing is a serious matter and all investment decisions should only be taken after a detailed discussion with your investment advisor and should be subject to your objectives, suitability requirements and risk tolerance.
On Thursday, January 26, 2017, India celebrated her 68th Republic Day with pride & pomp. The chief guest was Sheikh Mohamed Bin Zayed Al Nahayan, Crown Prince of Abu Dhabi. The UAE, the smartest & most forward looking of the Gulf States, is building a commercial & strategic relationship with India and the presence of the Crown Prince was a recognition of it. Dubai's Burj Khalifa, the world's tallest tower, lit up with the Indian Tricolor in celebration.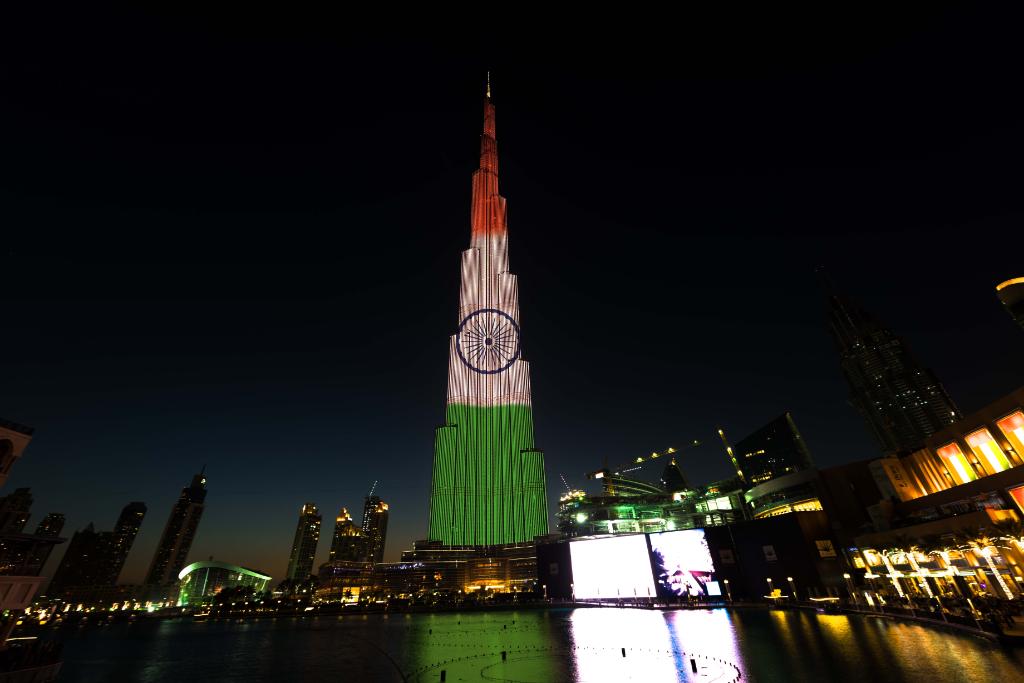 But the real celebration was evident in another place: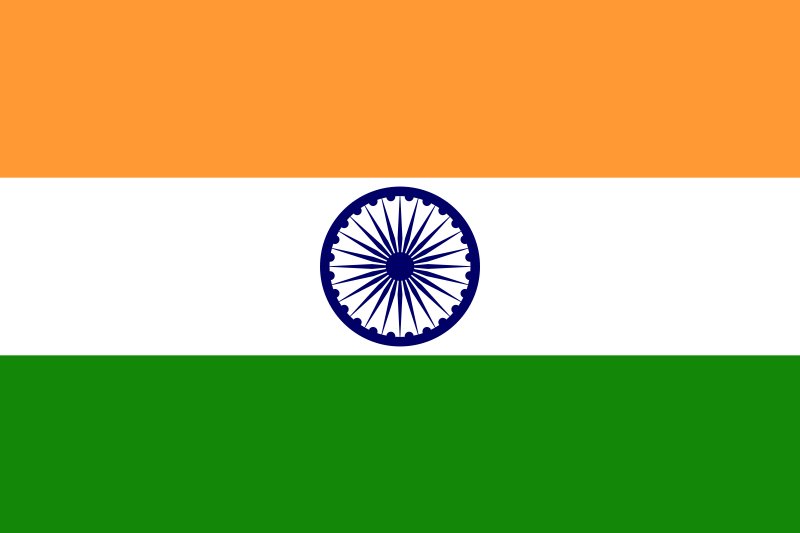 And that to us is the real story of this Republic Day. The world's media & their Indian chamche  ("bootlickers") have kept up a rabid stream of coverage about how the demonetisation drive of Prime Minister Modi is destructive to the Indian economy. The financial markets, in their forward looking wisdom, began sending a very different message on November 27, 2016.

The above two-month chart shows that the short & swift two-week decline in the Indian stock market was another fortuitous buying opportunity in a great secular long term story. That has been our core belief for a long time and this week Jeffrey Gundlach, the reigning bond king, made the same case in Barron's.
But what about the near term? LiveMint reported this week that the cash crunch from demonetisation is easing. Their evidence: 
"Debit and credit card usage at PoS machines has fallen by 41% in January to 183.15 million transactions from 311 million in the previous month. Transactions had surged by 51% in December compared to November. … In January, RTGS, NEFT and mobile wallet transactions declined by 27%, 28% and 29%, respectively, compared to December. Transactions fell to 6.5 million from 8.8 million for RTGS, from 166.3 million to 119.14 million for NEFT and from 70.2 million to 47.4 million on mobile wallets".
What could this easing do to India's growth rate? According to their recently released comprehensive report on Asia, HSBC noted:
India could grow at an annual rate of 7.1 percent for fiscal 2018 and 7.6 percent for fiscal 2019, shrugging off any lasting effects from its program to remove 500 and 1,000 rupee bank notes from the financial system in November, labelled demonetization. … HSBC's chief India economist, Pranjul Bhandari, noted in the report that investors were confident about India due to a much stronger macro environment – "Inflation is in single digits, the twin deficits are under control and foreign exchange reserves are at comfortable levels," she said.
Based on an email from a smart & veteran investor from India, the Goldman Sachs Asia Strategy Team went further at their Global Macro Conference this week and termed India as "the best two year structural story in Asia". Their key takeaways were: 
"the BJP is getting stronger politically post demonetization, the upcoming UP elections will be key in driving sentiment and momentum for the party leading up to 2019 (BJP currently a front runner), expect a shift towards more populism over the next two years, significant behavioral shift towards digitization and greater accountability post demonetization, electoral process reform (simultaneous Center and State elections) the next "big bang" to come"
These words are fine but what about technical picture?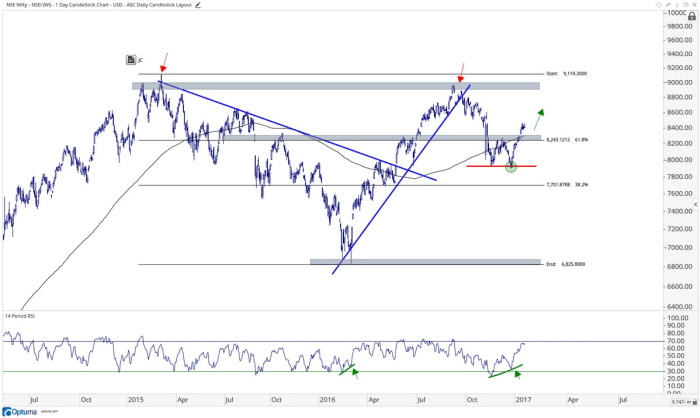 That tweet was prescient. The Indian stock market was up about 3.5% this past week. 
The finance stuff is fine but India is nothing without the confidence of the people, the real people, of India. Their patriotism, their optimism about a better life ahead, their creativity is what makes India confident of re-achieving her past greatness.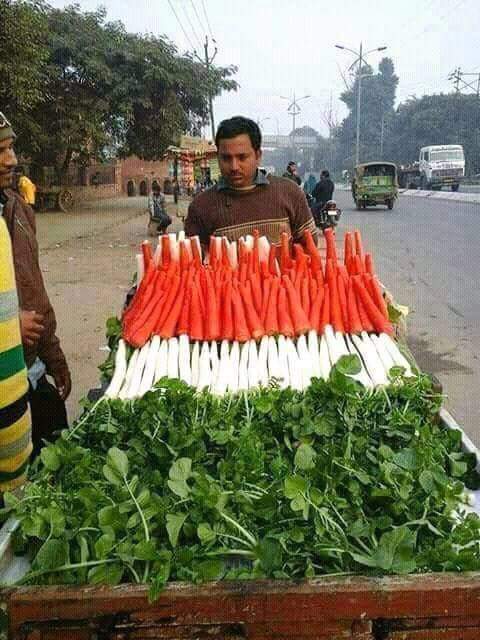 And our favorite photo of this Republic Day.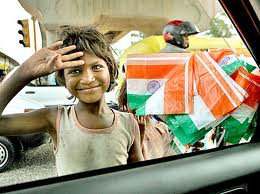 Send your feedback to editor@macroviewpoints.com Or @MacroViewpoints on Twitter.