Summary – A top-down review of interesting calls and comments made last week in Treasuries, monetary policy, economics, stocks, bonds & commodities. TAC is our acronym for Tweets, Articles, & Clips – our basic inputs for this article.
Editor's Note: In this series of articles, we include important or interesting Tweets, Articles, Video Clips with our comments. This is an article that expresses our personal opinions about comments made on Television, Tweeter, and in Print. It is NOT intended to provide any investment advice of any type whatsoever. No one should base any investing decisions or conclusions based on anything written in or inferred from this article. Macro Viewpoints & its affiliates expressly disclaim all liability in respect to actions taken based on any or all of the information in this article. Investing is a serious matter and all investment decisions should only be taken after a detailed discussion with your investment advisor and should be subject to your objectives, suitability requirements and risk tolerance.
1."that's a wonderful thing"
Most people say so during this week of feeling merry. So was Rick Santelli we are sure but his statement on Thursday was actually about what is to follow – "we are going to see a growth spurt and that's a wonderful thing". Rick spoke and his favorite market delivered with a big spurt in long duration yields – 30-year yield up by nearly 15 bps on the week, 10-yr yield by 13 bps, 5-year by 10 bps, 3-yr by 6 bps and 2-year yield by 5.5 bps.

The 3-year listened and closed above 2% on Friday. But is 2.01% really really above 2%? On one hand, yes because it is so and that too in a weekly close. On the other hand, it is so close that it might be a false breakout. Let's see how it closes out the year after auctions next week.
Perhaps we should have written the above in German because Treasury yields seemed to be pulled above by a bigger rise in German yields. Not only did the German 30-year rise by 14 bps on par with the rise in US 30-year yield, but the German 2-year yield rose up by 10 bps outstripping the 5.5 bps rise in US 2-year yield.
This may not actually be a reason to be merry but it sure looks "interesting" as Gundlach tweeted:
2. Stocks
Santa Claus for kids will come this weekend but Santa Claus for investors comes next week. Not guaranteed of course but a 77.6% probability makes one look forward to it. The big question is what happens if Santa Claus doesn't bring investors a rally next week? As Ryan Detrick wrote:
" .. in the rare instance that the market gets a lump of coal instead of a Santa Claus Rally, that usually means there could be weakness in January. You can call it a potential indicator that something could be wrong. In fact, over the past 20 years, 5 have seen coal and sure enough, January was lower every single time."
Are equity investors actually expecting coal & so running away?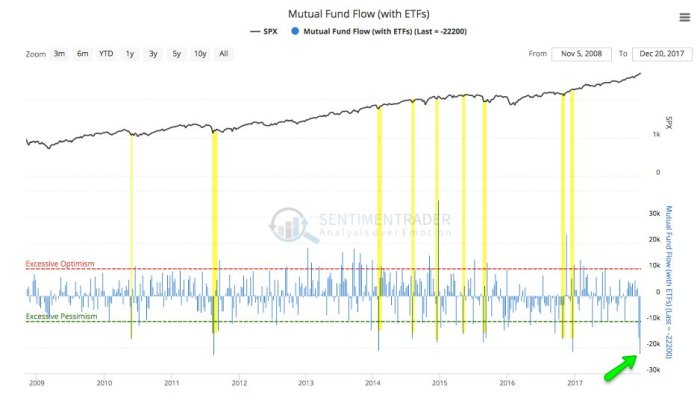 Add to this the "most overbought" status of the Stock Market. That has to be a terrible thing, right? Wrong, according to:

 Last week, we might have gone overboard about our coverage of India but was it an accidental prelude to a real recommendation? Seems to be according to an article by J.C. Parets titled India Is Breaking Out Of 7-year Base! His case is former 2011 highs in India's Nifty Index ($INDY) were tested again in 2015 and failed. But now, "prices were finally able to break out above that key resistance to begin a new leg higher".

His recommendation: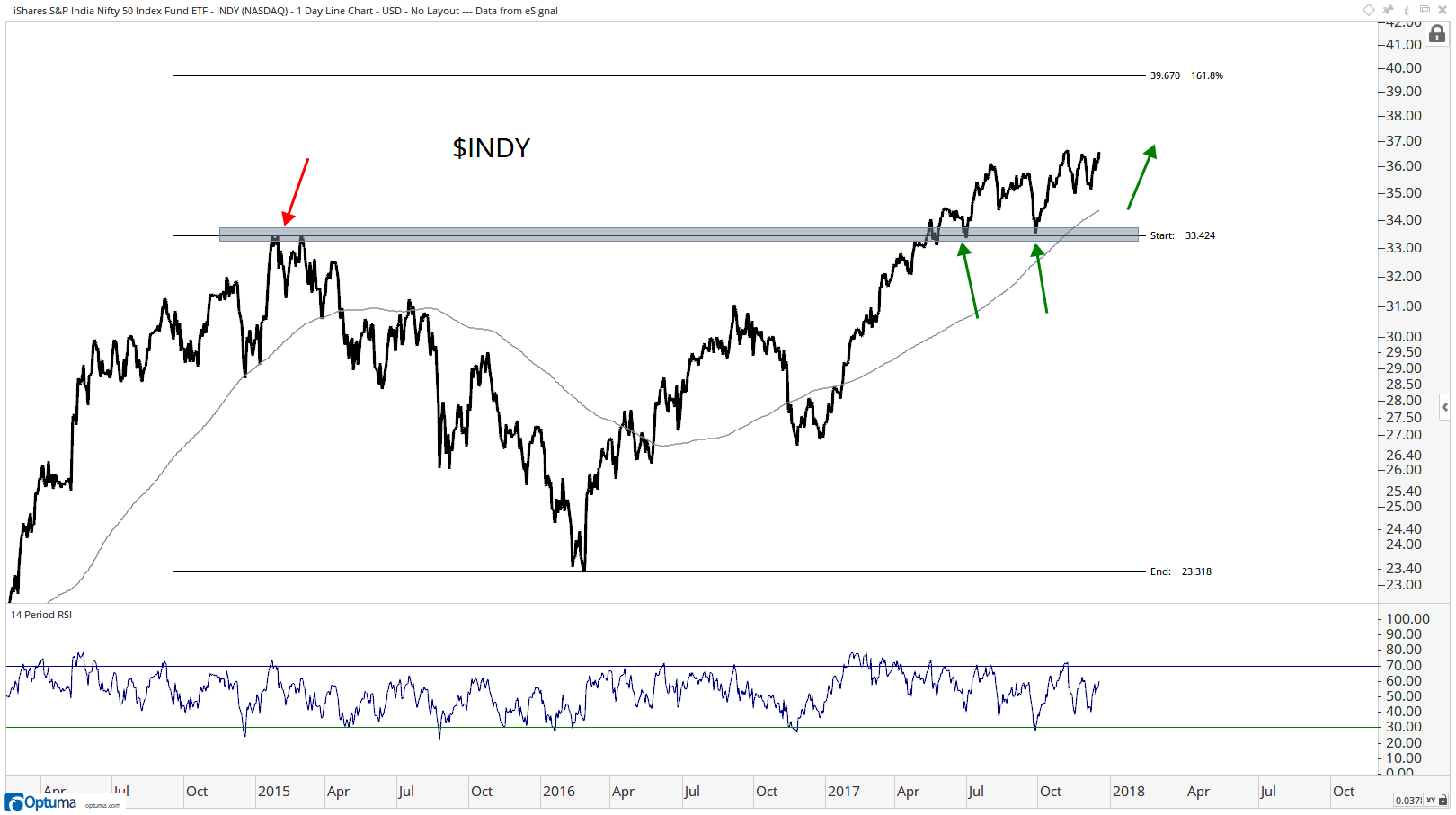 "We want to be buyers of any weakness in India and be long $INDY if we're above the 2017 lows, which were the former highs in 2011 and early 2015. Our projections give us a target near $40 in the short-term, but based on the size of this massive consolidation, there is certainly much more upside potential than that. From a risk management standpoint, the line in the sand is very clear. If we are wrong, we will know soon and the risk is very well-defined. When our upside objectives are exponentially greater than the risk, these are opportunities where we want to get involved."
3. Gold
Precious metals had a rare up week with Gold up 1.6% & Silver up 1.9%, with GDX & GDXJ up 4.1% & 6.9% resp. Even rarer was the sight of Jim Cramer suggesting that Gold may be ready to bounce. 
Cramer doesn't look so merry in the above, does he? Hopefully this weekend will make him feel happy & merry.
On that note, let us wish
Merry Christmas & Happy Holidays to all.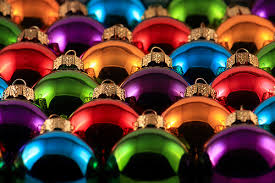 Send your feedback to [email protected] Or @MacroViewpoints on Twitter