The past 15  years have been all China with India being a sorry laggard. Perhaps that's why the recent success of India has not really registered in Chinese minds. Americans know more about India than Chinese do and more Americans have heard of Bollywood than Chinese. That changed recently. So much so that Chinese President Xi Jin Ping told Indian Prime Minister Modi at the recent SCO summit that he had watched "Dangal" and liked it.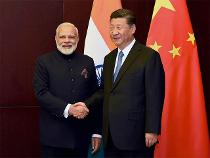 What is Dangal? It is a blockbuster Bollywood movie that has been running in 7,000 screens in China & breaking records. It is an authentic Indian tale of a father & his dream for his two daughters to reach their full potential. And it is a true story that can't fail to move any father who has brought up a daughter just as Xi Jin Ping has.  
There is also a geopolitical side to China's enthusiastic reaction to an Indian movie. China is a big winner on the global stage and the Chinese people care mostly about the winning soft power. And that has been all American. While people all over the developing world, in Southeast Asia, Middle East & Africa, have watched & enjoyed Indian films for decades, the Chinese have not. 
Wherever Indian films have won mindshare, Indian political clout & Indian Business success have followed. So a greater mind share in China offers a big geopolitical upside to India. Indian soft power in China can change perceptions or strengthen the current rise of India's economic & military profile in China. Just as America has now clearly moved away from NaPakistan towards India, China could potentially move towards India from its so far unwavering alliance with NaPakistan. Already China has realized its ambitious One Belt One Road project cannot really achieve scale without India's acceptance & support. So a big upswing in India's mindshare as a winner in Chinese minds cannot but support & enhance Indian goals.
India cannot, however, raise its mindshare unless real progress is achieved in rural India, especially for rural Indian girls. And that requires Indian fathers to devote as much energy to the development of their daughters as their sons and feel as proud of the success of their daughters. Witness the central question asked by the father in Dangal of his wife – are my daughters any less than boys? He then answers it by devoting his entire energy to making his daughters succeed at the highest level. 
Can there be a better story for Father's day? A true story of a man named Mahavir Singh Phogat who had give up his passion for wrestling to support his family in rural India. A man who wanted a son who could realize his unfulfilled dream – to win a gold medal for India in wrestling. Unfortunately for him, he gets four daughters. So he packs up his dream until some thing weird happens years later. Parents of two boys come to his house to complain that his two daughters had badly beaten up their boys in school. The daughters tell the father that the boys called them "b****" and so they beat up the boys. 
The father has only one question – show me how you beat them up? As his daughters demonstrate on his nephew, he realizes that his daughters have wrestling in their blood. So he asks his wife for one year to see whether he is right. From the next day, the father subjects his two daughters to an intense training regimen beginning at 5:00 am everyday. The girls hate it and beg their father to stop. Their mother tells them to forget they have a mother for one year. The clip below shows a portion of the father's training regimen & the girls' reactions.
  [embedyt] http://www.youtube.com/watch?v=Q7F6ZlEoIUI[/embedyt]
At one point the girls rebel and attend the wedding of their friend. Afterwards in a conversation with their friend, the elder daughter Geeta complains about her father and says no one should get such a father. Their friend looks at them & says "I wish I had a father like that". She goes on to explain to the two daughters what her life has been – working in the kitchen and cleaning the house since childhood and then getting married of at the age of 14 to relieve her father of her responsibility. She tells the two daughters at least their father is spending all his energy on them and silently tolerating the abuse of villagers just so that they succeed in life. 
That is the turning point for the two daughters and they dedicate themselves to the training. The father realizes that his daughters cannot get really trained without wrestling with strong boys. So the father tries to enroll his daughters in a nearby rural wrestling competition called "Dangal" meaning real competitive fight. This was just too much for rural Haryana, one of the most male-oriented states in India. He does get one organizer to allow his eldest daughter to fight a boy and that draws a huge crowd, much bigger than that Dangal had ever seen. And his daughter fights a great fight. From that fight onwards, the two daughters fight in Dangal after Dangal. 
[embedyt] http://www.youtube.com/watch?v=0zFoHrvbRu4[/embedyt]
When the eldest daughter enters sub-junior and junior championships for girls, her intense training experience with boys enables her defeat to her female competition with relative ease and she becomes a national champion. Eventually he realizes her & her father's dream of winning a gold medal in wrestling in an international competition in 2010. 
https://www.youtube.com/watch?v=veEn-6Owjg8
In real life, the two Phogat sisters, daughters of Mahavir Singh Phogat, have won 29 medals in wrestling. What he began has now become a wave in India with thousands of girls taking up competitive wrestling. What can be a better celebration of Father's day than giving thanks to Mr. Phogat and his daughters Geeta & Babita.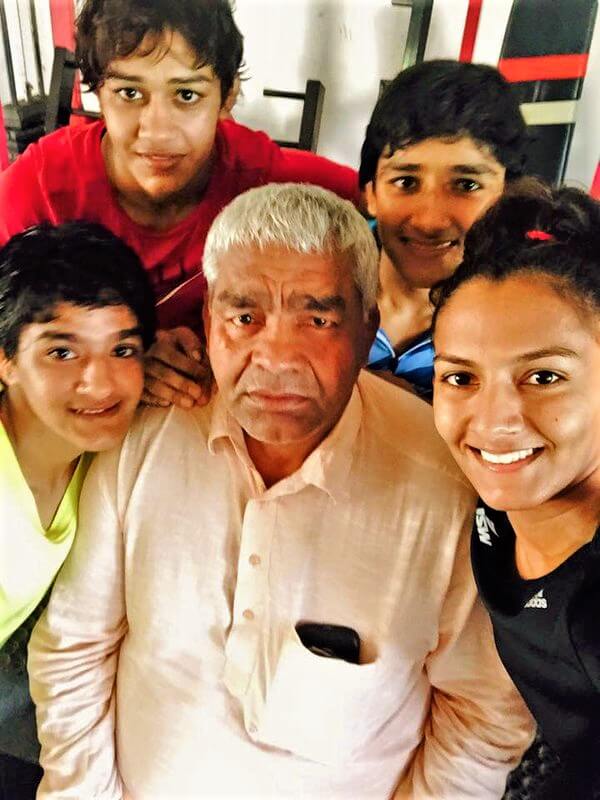 Send your feedback to [email protected] Or @MacroViewpoints on Twitter