You wouldn't know it if you only followed US MSM but globally this week was mainly about China. Everyone else in the World was talking about RCEP, the world's largest trade deal signed this week with China as the much ballyhooed anchor. Fifteen countries that make up the old Asia-Pacific region have signed this deal including Japan, South Korea, Australia, New Zealand and the Asean countries. 
The USA is missing from this deal. Yes, USA is not an Asia-Pacific country but its power, economic reach pervades the entire region. America stayed out of this deal by choice. And much of US media criticized the Trump Administration for ceding the region to China. CNBC even got Richard Fisher, ex-Dallas Fed President & ex-trade negotiator under Clinton, to say,
"it's not a good thing; …. it is going to take a great deal of time to regain that respect in the Pacific; I really worry about it".  
The US was not alone in staying away. India, the other end of the Indo-Pacific, also refused to join. In fact, India was requested by the others to at least accept an observer membership in RCEP. But India refused, a rarity for the usually eager-not-to-offend India. Outfits of US media, like Bloomberg Quint, pushed the theme of how India made a major mistake. 
They should think back to the earlier massively ballyhooed Chinese partnership – the One Belt One Road deal by which China would invest large sums of capital to enable member countries to build infrastructure. This OBER was going to be China's domination of the Eurasia region & a push out of America. 
Remember which country was going to be the shining beneficiary of the OBER partnership? The Land-of-the-Pure, of course. And where does NaPakistan stand this week? Already caught in a massive debt trap, NaPakistan is trying to get a new $2.7 billion dollar loan to pay off the earlier loans taken from China. It is now accepted that OBER has been a spectacular failure. The only country that benefited was China but that too at the cost of tattered relationships with its "partners". 
This RCEP will not be such a spectacular failure as OBER because of the presence of Japan, South Korea & other US allies. But it is likely that the reality of this "partnership" will be far far less than the marketed promise. As Geopolitical Futures wrote this week,
"But RCEP itself isn't particularly emblematic of a shifting balance of power in East Asia. This is, in part, because the details of the agreement don't quite live up to its billing. Its main effect will be in harmonizing a number of existing trade agreements among its member states; it doesn't really attempt to write the rules for trade in services, intellectual property or investment – aspects of regional economies that will matter more and more going forward. There are also serious doubts about how much of it will actually be implemented, as it leaves ample room for countries to continue imposing non-tariff barriers on trade."
2.Malabar 2020
Malabar is the name for the annual naval exercises between the US Navy & the Indian Navy. This year, India invited the Australian Navy to participate as well.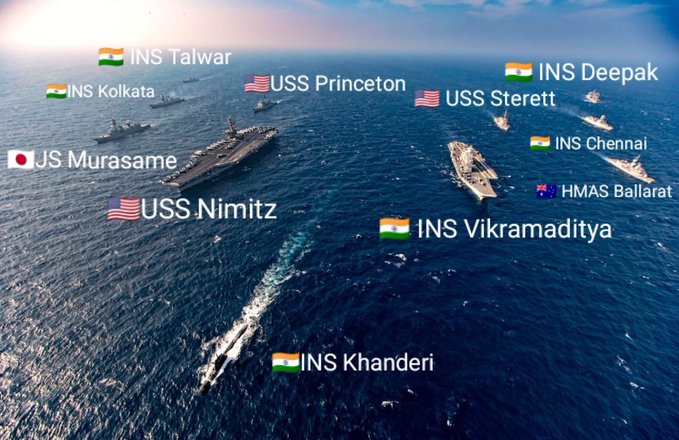 The main aircraft-carrier task forces in this exercise were the Nimitz Task Force of the US Navy and the Vikram-Aditya task force of the Indian Navy. These exercises are not for show but to hone & practice interoperability objectives that would be used against another aggressor. Listen to the short clip of US Rear Admiral Jim Kirk speaking aboard the USS Nimitz (CVN 68) about Exercise Malabar 2020.
If there is to be a "dust up" in the Indo-Pacific with China, there is only one Navy that can add muscle and value to the US Navy and that is the Indian Navy. Conversely, the Indian Navy knows that there is only one Navy that can assist and partner the Indian Navy against China. That is the US Navy. The Pentagon knows all this and appreciates it. That is why this is one aspect of the US-India relationship that might be truly non-partisan in our opinion. 
3. US 1st Fleet?
Remember how the US 7th Fleet entered the Bay of Bengal in 1971 to potentially intervene on the side of NaPakistan in the war to liberate BanglaDesh? No one who was an adult in 1971 has forgotten that. 
How things have changed? Look at what US Navy Secretary Kenneth Braithwaite called the US Navy to do:
"We want to stand up a new numbered fleet. And we want to put that numbered fleet in the crossroads between the Indian and the Pacific oceans, and we're really going to have an Indo-PACOM footprint,"
 Where might these crossroads lie?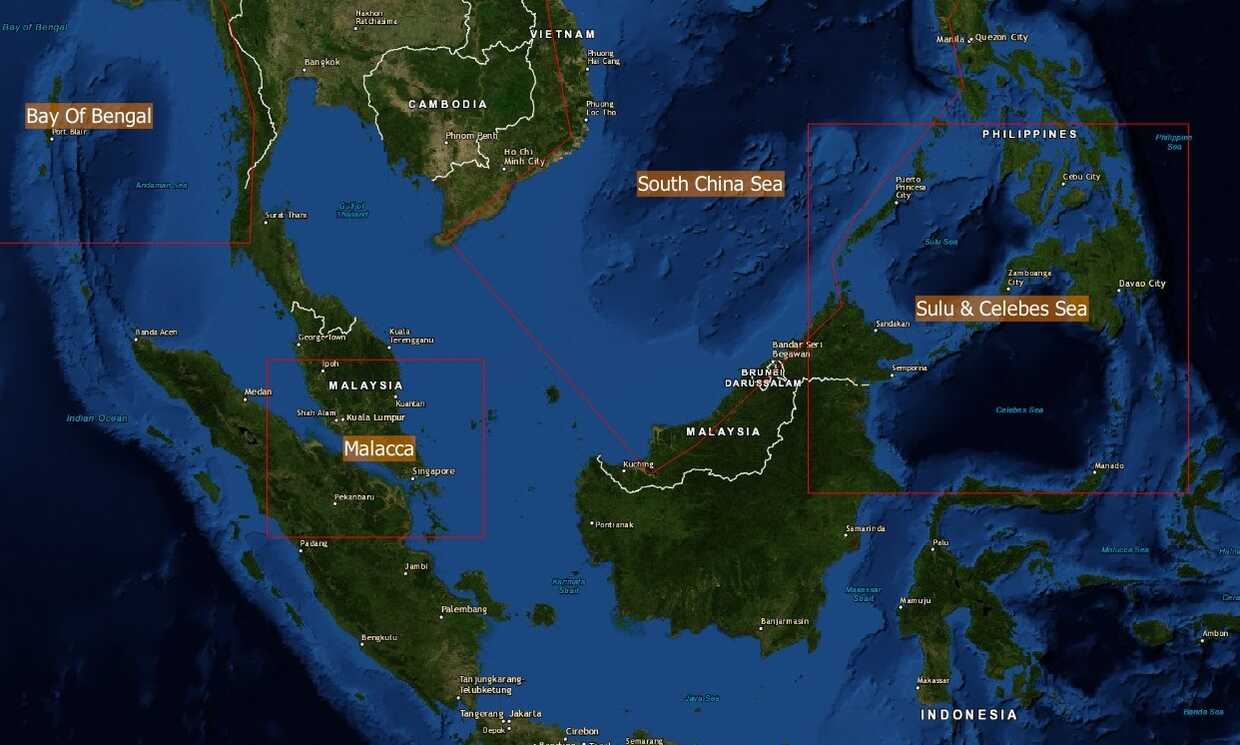 Braithwaite added, per USNI news:
"We can't just rely on the 7th Fleet in Japan. We have to look to our other allies and partners like Singapore, like India, and actually put a numbered fleet where it would be extremely relevant if, god forbid, we were to ever to get in any kind of a dust-up; …. More importantly, it can provide a much more formidable deterrence. So we're going to create the First Fleet, and we're going to put it, if not Singapore right out of the chocks, we're going to look to make it more expeditionary-oriented and move it across the Pacific until it is where our allies and partners see that it could best assist them as well as to assist us"
This would be a major new defense policy for America, something that fits the Trump Administration. But what about a Biden Administration with its major immense-money backers who want to make money in China?
According to Asia Nikkei, Michele Flournoy, "… the presumptive defense secretary in a Joe Biden administration, said in an interview with Defense News earlier this month that the U.S. military needs to use existing capabilities in "new ways" to deter a rising China." Nikkei Asia also quoted Ms. Flournoy as saying,
"If we simply execute the program of record as is, over the next decade … our military technological edge is going to erode, …. Our confidence in our ability to deter a rising China, that is making substantial technological developments and trying to be able to thwart our ability to project power and defend our interests and allies in the region, if we do nothing differently, then … our ability to deter will erode. … In the near term I think we have to think about using what we have in hand in new ways; … How do I combine things in different ways that enable me to operate more effectively and better exploit vulnerabilities on the other side or magnify my own strengths in some way?"
What does that say to us? Japan, Singapore & India. Japan is already an ally and the US 7th Fleet is based there. Singapore has clearly stated it wants to be neutral between US & China. 
How seriously is China taking this? Compare the serious & analytical discussion of the US First Fleet proposal in Asia Nikkei to the scoffing write up in SCMP, the South China Morning Post.  
The bottom line is that the US Defense Establishment has decided that they need to focus on China as the next major global geostrategic competitor. And they know, unlike USSR, China is a major economic power as well. And that forces a positive outlook towards strong military ties between USA & India regardless of any non-congruence in other policy spheres. 
Send your feedback to [email protected] Or @MacroViewpoints on Twitter