Half way into this year, America & the World have already come out of the worst pandemic seen in a hundred years. American Economy and the World's economy seem poised for an upswing. The American stock market & many of the world's stock markets are at new all-time highs.
So regardless of what challenges we might face, this Fourth of July is a day to celebrate & say thanks.

Have a Happy Fourth.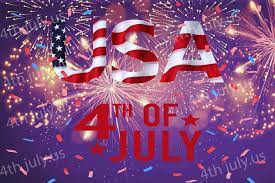 Send your feedback to [email protected] Or @Macroviewpoints on Twitter