The Sixth year of a two-term Presidential Cycle has been lucky for US-India relations going back 24 years. The dormant US-India relationship took a dramatic turn in 1998, the 6th year of the Clinton Presidency, with the US paying India "serious, sustained & respectful attention" in the words of Strobe Talbott after India's nuclear test. Two year later, President Clinton launched a new phase in US-India relations with his triumphant visit to India. 
President George W. Bush unveiled the US-India Strategic Partnership in 2006, the 6th year of his administration, Two years later, US & India ratified the US-India Civil Nuclear Agreement. 
The US-India relationship took a major turn to the upside in 2014, the 6th year of the Obama Administration. after the historic victory of Prime Minister Modi. And true to form, the 8th year of the Obama Administration is living up the tradition of the 8-year US-India cycle. 
In June 2016, President Obama named India a "Major Defense Partner" to the US & finalized agreements including aircraft carrier technology cooperation. The US is already the ­second-largest defense-equipment supplier to India, with about $4.4 billion worth of deals in the past three years. It is also India's most common partner in military exercises.
This week, US & India signed a landmark defense agreement that will increase military cooperation between the world's two largest democracies. In a joint statement, Defense Minister Manohar Parrikar and Defense Secretary Ashton B. Carter said discussions ranged from "increased strategic and regional cooperation, to deepened military-to-military exchanges, to expanded collaboration on defense technology and innovation."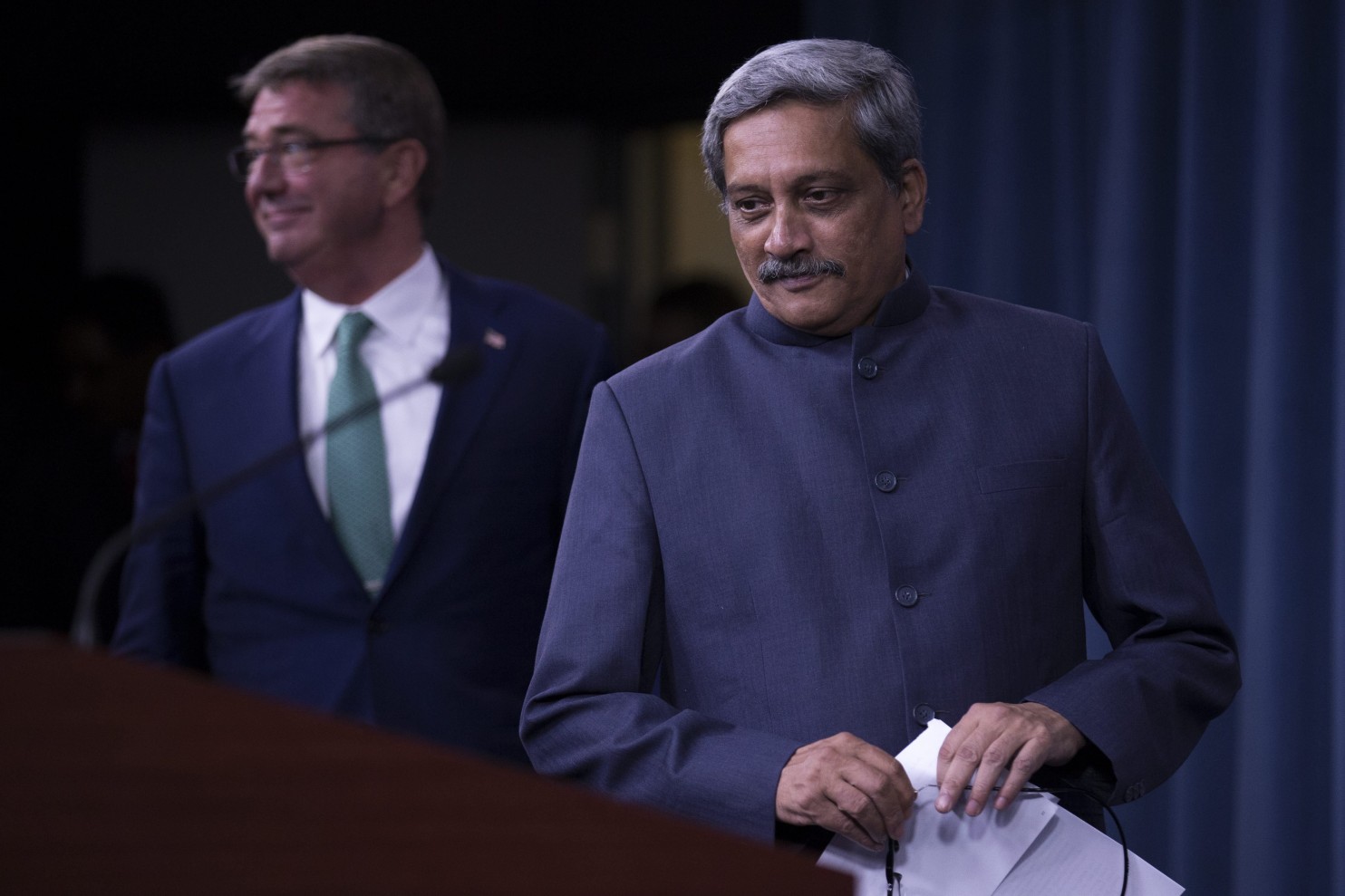 (courtesy Washington Post) 
This is a major step in Prime Minister Modi's effort to transform the ties between India and the United States from just a buyer-seller defense relationship into a strategic alliance in the ­Indo-Pacific and Indian Ocean regions.
Fortunately this goal is consistent with the thinking & objectives of both the Presidential candidates. So we hope the next stage of the US-India relationship will not have to wait for the 6th year of the next President.

Send your feedback to [email protected] Or @MacroViewpoints on Twitter