1.Pre-Modi vs. With Modi
We had written on May 4, 2019 in our article Mental Independence of Indians & Narendra Modi that:
"India became physically independent in 1947 but that independence was far from real. It continued to be governed by the same British-created elite that had run India for the British. Not only did the way of speaking remained British, but the way of thinking & the mindset also remained obedient to Britain. Actually Britain changed a great deal between 1947 and 2013, but British-trained Indians remained obedient to the Britain of 1947."
This was what India's first Prime Minister Jawaharlal Nehru believed & practiced. Look what he argued to senior officers of the Indian Army after India's independence: 
"In the meeting Nehru started, "we should appoint a new army chief, I consider that it is better to appoint a British Man as the army chief since we

do not have a capable and experienced army man in our Country

.""
What a self-respecting Indian Prime Minister would suggest something as rotten & almost treasonous as this? Fortunately, the Indian Army Generals were made of much sterner stuff. Look what Maj. Gen. Rathore said to PM Nehru:
"sir, I have a point, you see sir, we don't have a man with enough experience to lead a nation too, so shouldn't we appoint someone from Britain as the first PM of India?"
Then the courageous Gen. Rathore added:
"we have a very capable army officer, my senior Lt. Gen. Cariappa, who is the most deserving among us, do we need a better person than Gen Cariappa to guard our Country?, How could you say that our country do not have capable leaders"?
Nehru had no other choice to concur & appoint the highly respected Gen. Cariappa as the C-in-C.  But this tradition of disrespect towards Indians & the deep inner desire to consult western experts for core Indian issues continued as a pattern. And it reached its zenith under the rule of Sonia, the Italian-born wife of expired PM Rajiv Gandhi. But she was not alone to blame. Prime Minister Manmohan Singh was not much better. He too preferred foreign experts because of his disrespect of Indian talent & because that was politically defensible. 
Fortunately for India, that disgusting political family lost badly to the all-Indian Narendra Modi. And India began changing for the better. One big change was that the Indian Government under PM Modi began to trust Indian talent. A great example was Chandra-Yaan 2. The set of Nehru-Gandhi regimes never trusted Indian organizations and, virtually at every stage, demanded safer & limited projects. 
In contrast, PM Modi allowed ISRO (Indian Space Research Organization) the freedom to "venture into a place where no one had ever been before." As we all know, Chandra-Yaan-2 crashed into the Lunar surface. Immediately PM Modi went to ISRO and he hugged a devastated & tearful K. Sivan, the head of ISRO and said:
"To our scientists, I want to say, India is with you. You are exceptional professionals who have made an incredible contribution to national progress," Modi said. "True to your nature, you ventured into a place where no one had ever been before."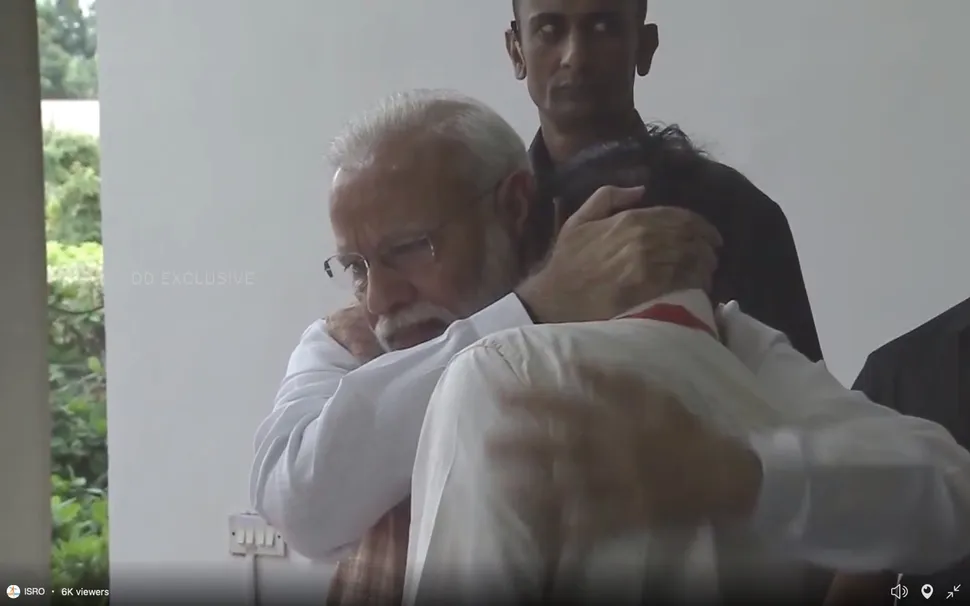 And PM Modi added on that day in September 2019:
"The learnings from today will make us stronger and better. There is a new dawn and a brighter tomorrow very soon," Modi said. "We are full of confidence that, when it comes to our space program, the best is yet to come."
Now you understand why S. Somanath, current head of ISRO, said after the success of Chandra-Yaan-3 that he had not slept soundly for 4 years. It was on him to prove PM Modi right & make India proud of ISRO.
We don't have to tell you what the previous congress regimes would have done after the crash of Chandra-Yaan-2 in 2019. They would have fired the Head of ISRO & ordered them to only pursue low level feasible projects that they deem best fit for a low-level Indian organization. In contrast, as virtually every ISRO scientist said after Chandra-Yaan-3 that PM Modi was the first Prime Minister to trust them & their abilities and funded the projects they wanted to do.
And how ISRO delivered!!! The entire world is stunned at how India achieved a great success for the entire world by accomplishing something that no other country had achieved. 
And PM Modi named the Vikram lander point on the Moon as Shiv-Shakti point. (Power-strength of Bhagvaan Shiva)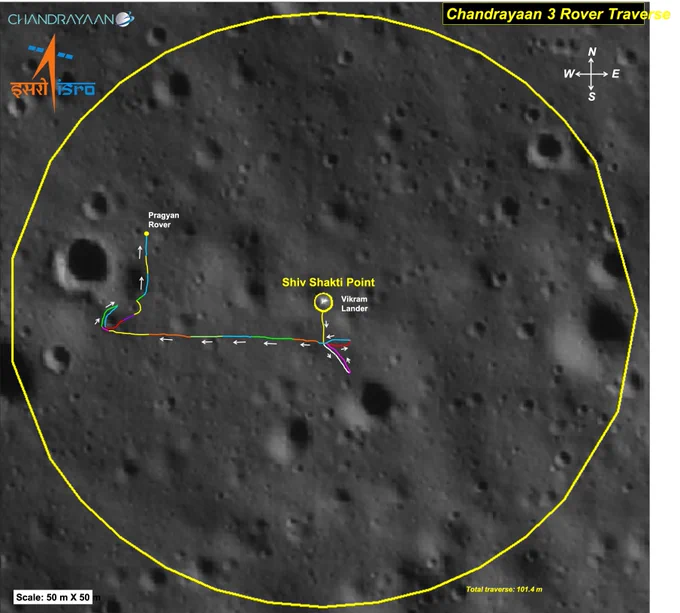 Thus PM Modi has delivered at a big part of what he intended to deliver when he saluted above the Janata-Janardan* in Varanasi, the city of Bhagvaan Shiva, and one of the oldest continuously inhabited city in the world.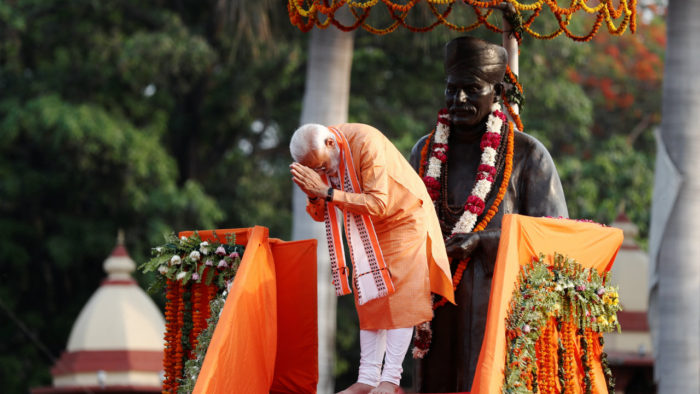 2. Make in India initiative
Nine years ago in September 2014, PM Modi launched the Make in India initiative. As we recall, this was met with laughs & jeers. To imagine India as a manufacturing power was deemed laughable at that time. Fast forward to June 2023 & hear what President Putin said in Russia to a Russian audience:
"Our friends in India and the Prime Minister – a great friend of Russia – Mr. Modi – put forward an entire concept a few years ago – Made in India – And you know it's shown results. It's really been beneficial to the Indian economy. There's no sin in copying what has been invented, be it not by us, then by our friends, and it works very well."
Unlike Russia which has missed the early boat, the United States recognized this as a major opportunity & now American GE-F414 engine will be manufactured in India under license by the USA & will be the engine powering the Tejas MK2 fighter.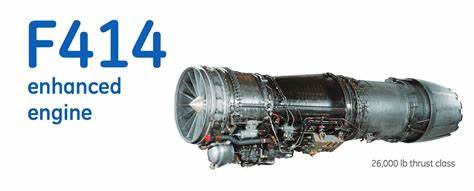 If the United States feels confident enough to manufacture its top of the line aircraft engine in India, what other company can explain to its Board why it doesn't manufacture its products in India?
3.Invocation of Shankar at G-20 at New Delhi
India hosts the G20 Summit this week at New Delhi. The summit logo proudly proclaims the One Earth One Family One Future all-Indian outlook: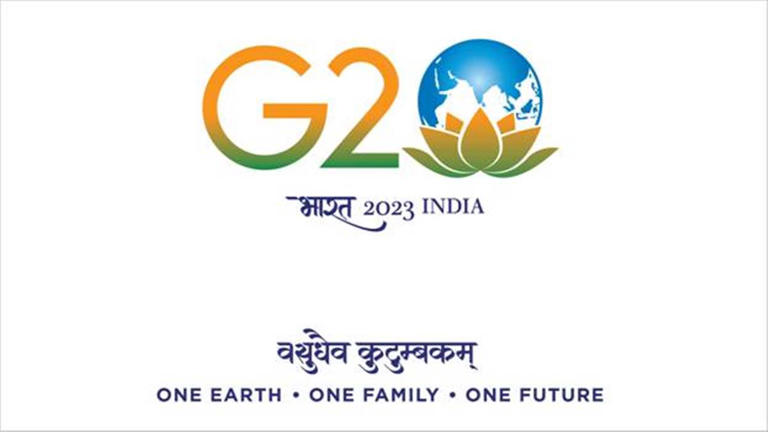 But what about India's & PM Modi's all-Indian confidence about the future? Look at how G20 guests enter the Mandapam?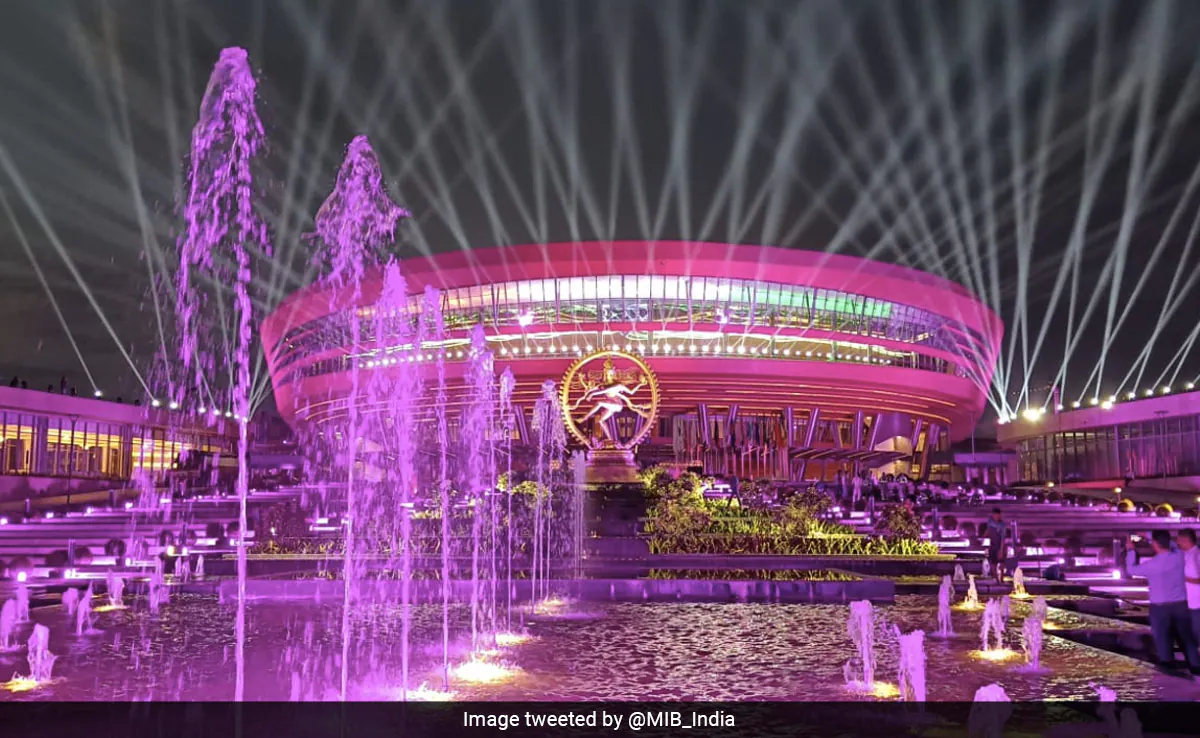 How does the "Nataraj" statue look from near?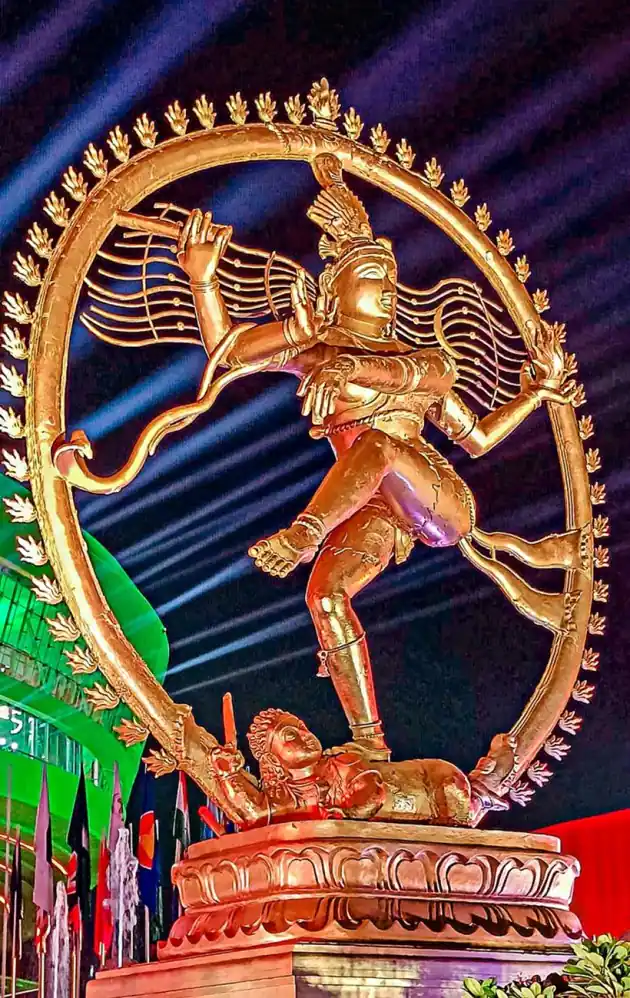 Bhagvaan Shiva is the original creator of dance, not merely a gentle dance but a dance that begins gently & gets progressively more intense & culminates into the feared Taandav that reveals Shiva as a destroyer of evil. The Taandav pose of Shiva pose has two invisible interlocked triangles representing both Shiva and Shakti (consistent with the name Shiv-Shakti point on Lunar South Pole) and is mounted atop the 'demoniac dwarf'. 
This 27-foot Nataraja, weighing about 20 tonnes, was crafted using the ancient lost-wax technique of metal casting, which has been followed in the making of Nataraja since the Chola period, i.e., from the 9th century AD onwards, the Chola kingdom being the original builder of Sinha-Pur (now known as Singapore).
The message is clear. This is a confident India that has cast aside the long Brit-servile & Uzbeki-Afghani period. This is a forward looking India proud of its great past & confident of the future.
Wait a minute, you might say! Then why maintain the Greeko-Roman name "India", the name the Brits used to ridicule the philosophy & culture of this great ancient land? Look at the above G20 logo & focus on word to the left of 2023. Actually just look at the cutout below:

The word in DevNagari script says Bharat (pronounced Bhaarat), the real name of the host country unlike the Greko-Roman term India. That point is made clearly in the Dinner invitation to the G20 guests from the President of Bharat: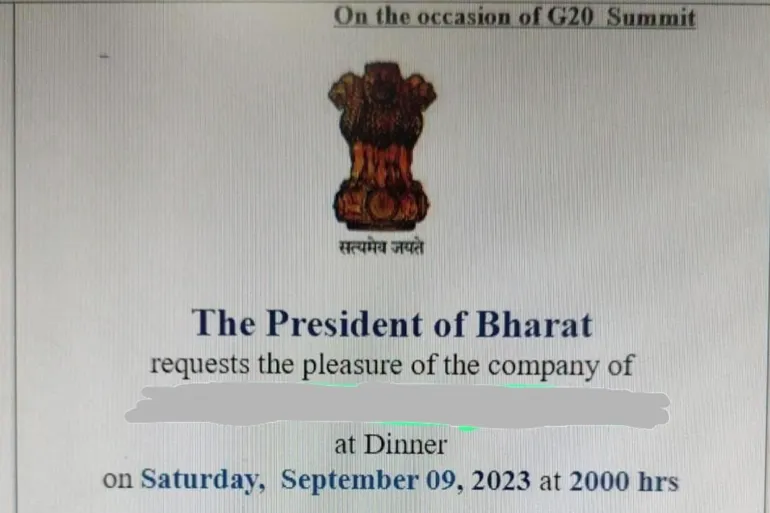 So let no doubt remain about the true name of the host country – Bharat. 
Send your feedback to [email protected] Or @MacroViewpoints on Twitter