India became physically independent in 1947 but that independence was far from real. It continued to be governed by the same British-created elite that had run India for the British. Not only did the way of speaking remained British, but the way of thinking & the mindset also remained obedient to Britain. Actually Britain changed a great deal between 1947 and 2013, but British-trained Indians remained obedient to the Britain of 1947.

We were thrilled when Narendra Modi became India's Prime Minister in 2014. That massive wave was born out of disgust with the old corrupt Congress regime and out of the hope that Shree Modi would do for India's economy that he had done for the economy of Gujarat for a decade & half. It was an aspirational vote for better economic days.

Our own hope was that the 2014 election would prove to be the mental independence of India. That has remained elusive.
India has made terrific progress in the last five years but the aspiration for "better days" is still unmet. So there was concern that the current election might prove difficult for Shree Modi & his party. Mr. Modi remains very popular and there is great respect for him, for his hard work &, above all, for his dedication to India's progress. But would that be enough for disgruntled voters to choose him with a majority of seats in the Parliament?

Our worries are abating somewhat, especially with sight of people crowding for a glimpse of him. It seems  that voters may indeed concur that he needs another term to complete what he has begun. And they are showing they understand that he & he alone is working for development of India, all of India.
Look at his reception in Varanasi, his chosen election seat & the oldest continuous city in the World.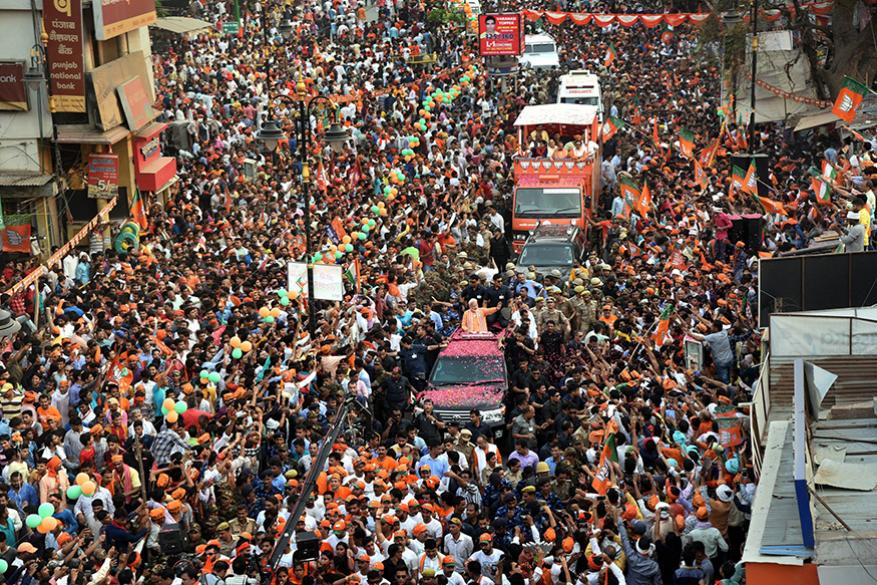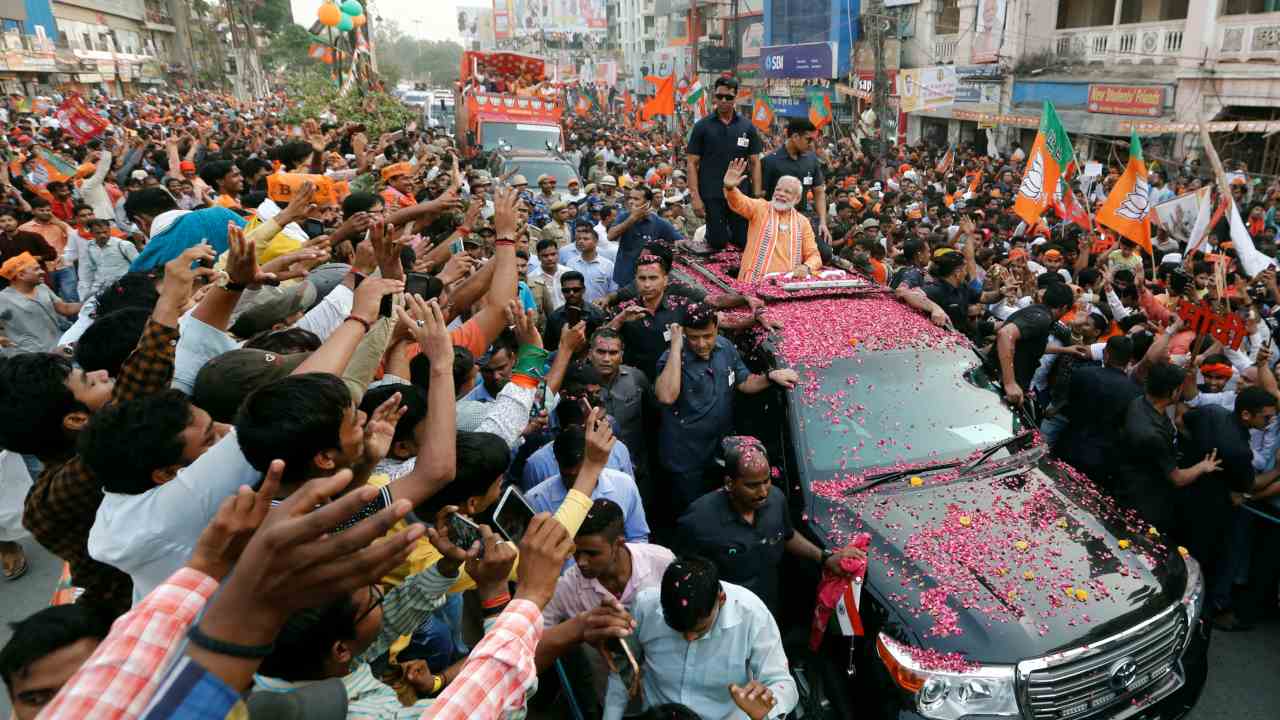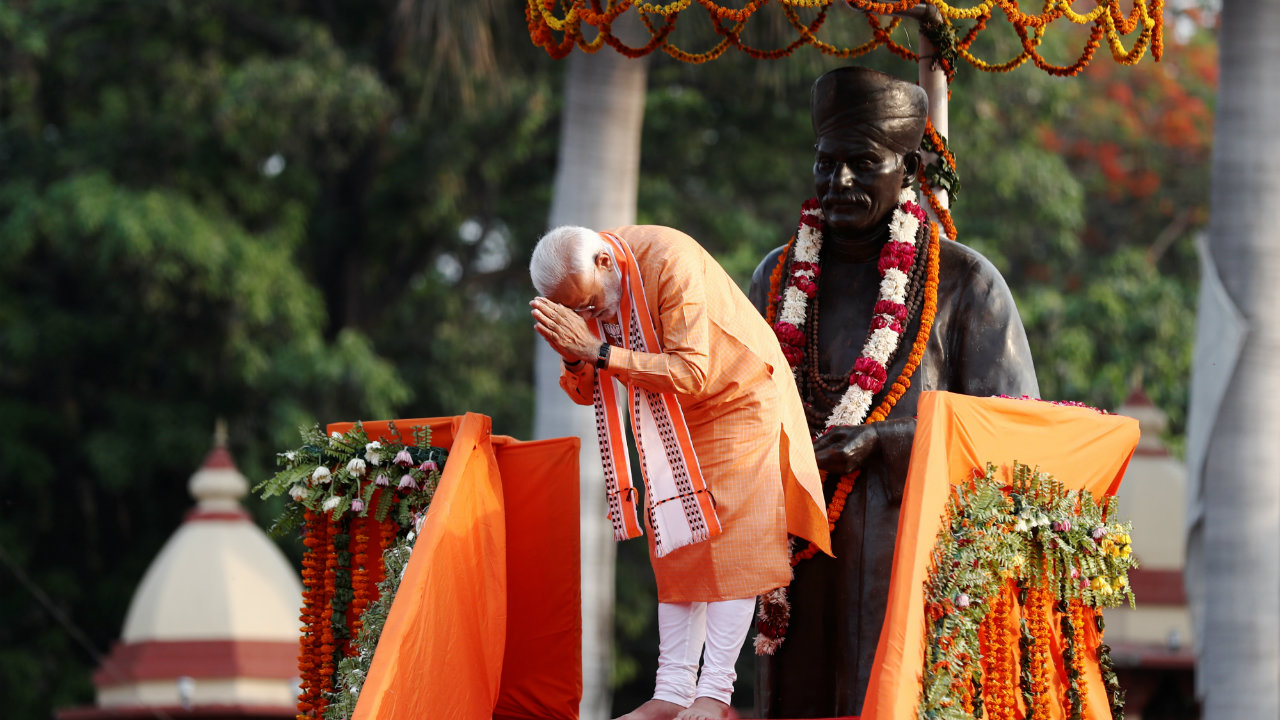 There is also deep satisfaction that India is again getting a degree of respect from the world. And it is earned respect, not a gift. A big big part of this comes from the air strike by Indian Air Force against the terrorist camp deep inside NaPakistan. It was a major statement from India and everyone knows that only Narendra Modi had the courage to make it. 
It is critical to understand that this is a virtuous circle & not a causal relationship. Narendra Modi has been a politician for 20 years. But, by 2014, the Indian electorate had grown in mental confidence and wanted a strong leader who would fit their aspirations for India. And Narendra Modi was the perfect fit. And he, for his part, has done what for India that the increasingly confident Indian wants. And, as a result, it looks as if the Indian voters might re-elect him.
And this is an all-Indian electorate, not the BrIndian self-proclaimed elite of India. Their choice is Indian traditions, Indian culture & Indian Dharma. And no leader represents these like Narendra Modi. This transformation of the Indian electorate was very well described by Chitra Subramaniam of the Republic channel of India. She wrote in her article titled Bhakti,
"India is listening to itself – and I think for the first time India likes what India is hearing in so many ways."
Rarely have we liked a sentence as we liked this one of Ms. Subramaniam. And we, with both humility & with passionate intensity, hope she is right. Because it would be the first major step in getting the mental independence we hope & dream about.

Send your feedback to [email protected] or @MacroViewpoints on Twitter