Editor's Note: This article is based on tweets, articles, news videos available on You Tube, Newspapers & quotes made in speeches. We ourselves find what we discovered to be way stranger than fiction & totally different from the instant blame levied on basis of "credible allegations". We would appreciate serious feedback & other information that either strengthens or weakens what is discussed below:
Last week this story seemed quite simple –  a terrorist named Nijjar with multiple warrants against him was killed in Canada and PM Trudeau blamed India for his death based on "credible allegations" he could make. India ridiculed this charge. That made the entire anti-India (mainly anti-Hindu) regime in US media & related people go nuts in attacking India. Some went so far as to describe this charged criminal as a "Sikh Community leader". That is the sickest insult we have ever heard levied against the extraordinary patriotism, loyalty & bravery of the Sikh people. 
Why didn't Canada arrest or at least charge this man for openly brandishing a weapon banned in Canada? Or for openly calling for assassination of Indian diplomats?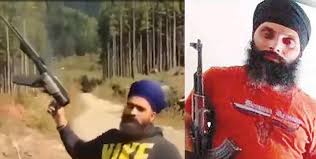 The shocking truth is that, 
"Putting up

posters that call for assassination of Indian diplomats

is

not necessarily a crime

in Canada,"
Who says so, you ask? Ward Elcock, Former Director, Canadian Security Intelligence Service, said so: 
'Putting up posters that call for assassination of Indian diplomats is not necessarily a crime in Canada,' says Former Director, Canadian Security Intelligence Service, Ward Elcock. Watch him in conversation with ThePrint Deputy Editor @SneheshPhiliphttps://t.co/HF57ouCl1i pic.twitter.com/PGs5U9NEfL

— ThePrintIndia (@ThePrintIndia) September 26, 2023
How did Charlotte Littlewood, a well known British journalist, react on hearing this?
Charlotte Littlewood@CharlotteFLit –

Is this true? In Canada its not a crime to call for someone's assassination and publicly display this through posters? Most definitely a crime in the UK. Is

Canada seriously now taking the position that its definition of terrorism is different?

They blew up a Canadian plane….
So many people are going around using words like "community" activist or leader for Nijjar. Before you get fooled with this innocuous sounding title, wonder why this "community" guy was meeting every week with the Canadian Security Intelligence Service (CSIS). What was going on? 
Seriously what "community" leader meets with his country's intelligence service every week & on the day before he gets killed?
"Balraj Singh Nijjar, 21, said his father had been meeting with Canadian Security Intelligence Service officers "once or twice a week," including one or two days before the June 18 murder, with another meeting scheduled for two days after his death".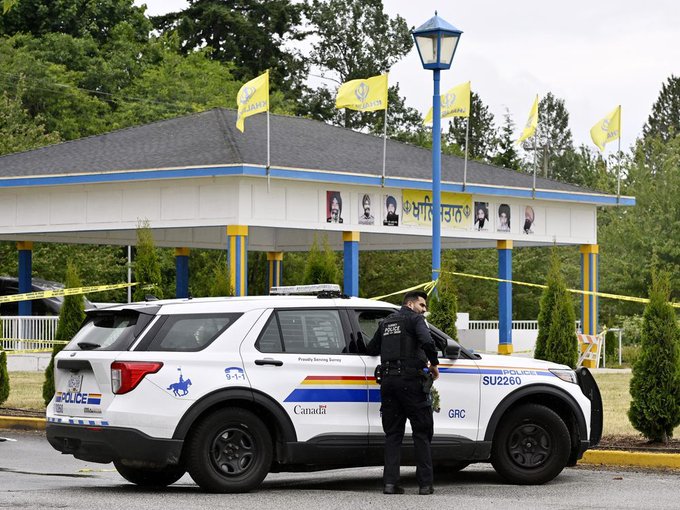 Seriously what were Nijjar's activities that prompted CSIS to meet with him 1-2 times a week? 
2 – Organized crime, Drug trafficking, Immigration trafficking, Violence, Extremism 
Before we go on, read the words of Mr. JaiShankar, India's External Affairs Minister, as tweeted by Derek J. Grossman of Rand Corporation:
Derek J. Grossman@DerekJGrossman – Jaishankar: "The picture is not complete without the context. You also have to appreciate that in the last few years, Canada actually has seen a

lot of organized crime

..relating to..secessionist forces, organized-crime, violence, extremism, they're

all very, very deeply mixed up

."
Wherever you have such "community" activities like Drug trafficking, Human immigration trafficking, you tend to see high violence & extremism, in many cases on a global scale. We have seen public references to a Khalistani-Canada to Thailand connection via Myanmar for immigration trafficking & secessionary linkages. 
Remember the outbreak of violence in Manipur India in which the Kuki migrants from Myanmar were growing drug-related & brandishing automatic weapons? Watch the video below of Kuki separatist group Namta's chief Leanne Gangte giving an Anti-India "sermon" at a Surrey, Canada Sikh Gurdwara that was headed by the slain terrorist Hardeep Nijjar. 
Khalistani terrorists and Kuki terrorists of Manipur join hands against India on Canadian soil…!!!
Answer to the doubt as to why India is taking a stand against Canada like never before…!!!
A video of Kuki separatist group Namta's chief Leanne Gangte giving a sermon at a… pic.twitter.com/iLOtc6LaZ6

— Eagle Eye (@SortedEagle) September 25, 2023
Frankly, this Myanmar connection is serious but has to pale into significance before the place that is the Mount Olympus of terrorism mixed with massive drug & money trafficking – that spiritually pure land  called Pak-i-Stan & its "community" organizations like Pakistan's ISI that has spawned many kids. 
How much money are some talking about? $32 billion or so from a tweet from someone who was high in the Indian military. Ok, knock off 80% and you still get to $6.4 billion. Compare that to the total of $3 billion the country Pakistan has in its coffers. 
Now wonder whether Pakistani ISI had any linkage with the "community" activities of the slain Nijjar? After all, some former Major-Generals from Pakistani ISI lived in Nijjar's neighborhood along with a range of lower titled officers from ISI.
Now wonder further whether ISI, the global dominant entity in "community" welfare actually controlled the "community" activities of Nijjar & that is why Canadian Intelligence was meeting with him every week?   
Those who wonder so might want to read the summary of the  3:49 minute clip below from Hindustan Times: 
"Shocking revelation by sources pointing to Pakistan's role in the murder of Khalistan terrorist Hardeep Singh Nijjar. According to the sources,

Rahat Rao and Tariq Kiyani are two operatives planted by the ISI in Canada

, and

they may have been involved in the task of killing Nijjar

. The sources further revealed that the

trio of Rao, Kiyani, and Gurcharan Pannun

were possibly involved in

this operation to control the drug and immigration business in Canada.

Watch this video to know more."
Do watch the video below: 
So if the above story of an "asset" like Nijjar getting too big for his own good & needed replacing by more reliable "assets" is true, then how was the linkage to India created & by whom?
3. The "credible" allegation against "India" – why & by whom? 
Notice that, even as of today, Canada has NOT produced any evidence whatsoever about India's involvement in Nijjar's killing. In fact, it now seems that the blame on India was quite convenient for Trudeau at least in the beginning. That certainly reduced pressure on Trudeau or his government to find the real killers & investigate the reasons for the killing.
But was it Trudeau? Was a Cocaine-consuming Trudeau even powerful enough to investigate a killing of an "asset" with whom his own intelligence agents was meeting weekly? Not according to noted geo-strategist Brahma Chellaney who tweeted the below:
Brahma Chellaney@Chellaney – Canada's "rogue spies": The way Trudeau aired his India allegations "is more evidence that emboldened spies are at the helm of what amounts to a parallel government determined to embarrass and coerce a sitting prime minister to do their bidding –

or else

."
This angle was discussed at length on September 25 by columnist Andrew Mitrovica of Al Jazeera in his article titled Trudeau's India crisis shows he has lost control of Canada's spies. The article's byline reads:
"

Anonymous spooks are getting their way

,

whatever the consequences

, when

Trudeau should be investigating their failures

".
We urge ALL to read this article. Caution – it might blow your mind. A few excerpts below:
For anyone with functioning sight and synapses, it's become

obvious

that

some rogue Canadian spies are, in effect, in charge of Canada's foreign policy

.
But if events during the past year have confirmed anything, it's this: The

prime minister of Canada is being forced to act at the mercy of what is likely just a handful of conniving, leak-happy members of the country's unaccountable security services

, which

Trudeau, the cabinet and his hapless national security advisers have lost control over

.

He bungled it

, and then

ultimately capitulated to the spooks' explicit demand

at the root of the domino-like series of hyperbolic, uncorroborated "revelations" – the

establishment of a public inquiry

.
Now brimming with confidence and certain they will never be found out, Canada's scheming spies appear to have moved their roving crosshairs onto the latest target: India
A

Globe and Mail correspondent

, speaking on the national newspaper's podcast, admitted that

he had been tipped off by "sources" to the halting accusation that India had assassinated

Canadian Sikh separatist Hardeep Singh Nijjar in Canada.
Eventually, the Globe posted its story online just as Trudeau was set to make his harried, qualified address to parliament and the nation in which he claimed there was a "potential link" between Indian "agents" and the

killing of Nijjar

in the parking lot of a Sikh temple in British Columbia in June.
The 

pre-emptive aim was to blunt questions and criticism

about Canada's aborted trade mission to New Delhi and Trudeau's limp, awkward handshake with Prime Minister Narendra Modi at the G20 summit.

That Trudeau was compelled to "get ahead" of the leak to the Globe is more evidence that emboldened spies are at the helm of what amounts to a parallel government determined to embarrass and coerce a sitting prime minister to do their bidding – or else.
As we said, read this entire article. It also addresses how the New York Times was roped in to bring about the criticism about PM Modi.
Now watch & listen to the 11-minute CNN clip below:
Listen to Security Analyst Pathikrit Payne saying at minute 8:55:
"… It is as your rightly mentioned about an asset turning into a liability & if you look at the entire history of the CIA; if you look at the entire history of ISI, they have time & again created these assets out of liabilities and then

those assets beyond a time becoming liabilities in turn

because

they were very powerful or they were trying to reveal something

; its a very complex situation and I am sure over a period of time

it will be revealed how certain deep-state elements not just from ISI but from the Western countries

as well

propping these elements up to create problems for India

because of

its success at G20, because of its independent foreign policy, because the manner in which India has come up as a voice of the global south

and I think as India progresses, emerges as a more powerful economy you would see these things coming up from the West; the

West needs to decide

as to whether

they are with a sovereign country called India

or

they are for all those elements who are secessionist in nature

; … It is

very difficult to presume

, Poonam, that is

if there is an ISI angle then CIA is not aware of it.

"
We looked for a previous minister of Canada willing to speak frankly about the allegations of Trudeau? We found one thanks to CNN. Listen below to what Canada's Former Defense Minister Peter MacKay said to CNN about "Justin Trudeau's allegation linking India with the killing of Khalistani Terrorist Hardeep Singh Nijjar".
When you listen to former minister Peter MacKay above & read Andrew Mitrovica's article in Al Jazeera, you may see why most completely dismiss the allegations of Trudeau as utterly manufactured.  
4. Conflict between terrorist groups inside Pakistan? 
Did you notice in the first clip above that ISI was quoted as angry with Nijjar because he was also associating with an Anti-ISI group inside Pakistan. Ask yourselves if such a struggle in Canada between ISI & the Anti-ISI group could be imported from the homeland of terror?
Before we go there, remember the horrific terror attack on Mumbai in November 2008: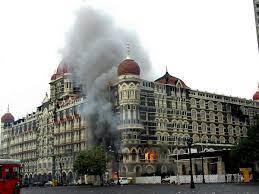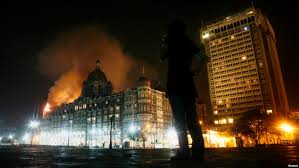 Remember the terror mastermind who planned & executed this attack on Mumbai?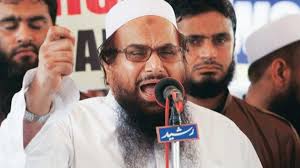 Apparently no one inside Pakistan is as intensely guarded by the Pakistan military the way Hafiz Saeed is guarded (despite a US award of $10 million on him). That is why everybody was STUNNED on Wednesday September 27 to hear that the younger son of Hafiz Saeed, Kamaluddin Saeed, had been kidnapped in Peshawar & no one knew who did it & where he might be. 
With this also broke the news that Zia (Jia?)-ur-Rehman, chief  recruiter for the rival Hizbul group, had been shot two weeks ago and that news had been kept quiet until yesterday. Watch & listen to the clip below describe what they call a war between terror groups for supremacy.
Now it has been reported that the body of Kamaluddin Saeed has been found in Peshawar. The clip below from News X not only reports it but adds confirmation that a war has begun between rival terror groups for the top slot on terrorism's Mount Olympus.
If this were not enough, news broke out on Saturday (9-30) that Most wanted LeT terrorist Mufti Qaiser Farooq killed in Karachi by unidentified gunmen.  Reportedly, Mufti Farooq was the right hand man of Hafiz Saeed, the head of Lashkat-e-Toiba.
What seems crazy to us that the shooting of Mufti Farooq seems to have been filmed live & this footage can now be seen in many You Tube clips like the 2:36 minute clip titled हाफिज सईद का करीबी मुफ्ती कैसर फारुख मारा गया, देखिए Video| Hafiz Saeed | Mufti Kaiser Farooq. Note these clips are age-restricted by You Tube because they show the actual shooting of the Mufti. 
Clearly this is open-warfare between rival terrorist organizations all with deep links to powerful people in the ISI & the military. Does that also mean there is a power struggle between the different groups of the powerful elite in Pakistan? 
That might explain why many Major Generals of ISI & their lower ranked officers have moved to Nijjar's neighborhood in British Columbia. Makes eminent sense. If you have made money on terrorism with ISI, you wouldn't want to retire inside Pakistan or in nearby Muslim lands. You would want to retire to the legal safety of a western state, preferably a White Anglo state. And what is better than British Columbia, that far away province of Canada where already a Khalistani terror structure exists? 
Given all of the above, what rational minded person would describe Nijjar as a community leader who was murdered for his views? Yet, there has been no explanation from either Prime Minister Trudeau or his many senior government officials who presumably have some handle on this Khalistan-Drugs-Terror-Pakistan nexus.
5. Now the UK?
If the above was not enough, the UK became a place this weekend for Khalistani-terrorists to physically engage in violence. Read the tweet below of Colin Bloom, former Government advisor & author of "The Bloom Review, tweeted on Saturday, September 30:
Colin Bloom@ColinBloom – So that we are clear. The #Sikh Gurdwara committee in a Glasgow Gurdwara put on a

community reception to host the Indian High Commissioner




@VDoraiswami

. A group of o

ut of town Pro Khalistan activists turn up and physically intimidate the local Sikh committee, and try and attack the

@HCI_London High Commissioner in his car, and

they film themselves doing it and put it out on their social media accounts.

 My report "The Bloom Review" highlighted the vast majority of British Sikhs are amazing people, but this tiny and aggressive minority are not representative of them.

The

UK Government need to do more to deal with these extremist fringe elements. https://m.timesofindia.com/india/radical-sikhs-prevent-indian-high-commissioner-from-entering-gurdwara-in-scotland/articleshow/104052030.cms
Look what Anne-Marie Trevelyan MP & Minister for Indo-Pacific at FCDO tweeted about the incident:
Anne-Marie Trevelyan MP@annietrev – – Concerned to see that the Indian High Commissioner @VDoraiswami was stopped from meeting with the Gurudwara Committee at the Gurudwara in Glasgow. The safety and security of foreign diplomats is of utmost importance and our places of worship in the UK must be open to all.
In our view, such words are fine but almost meaningless without action against these Khalistani extremists. We are also stunned to see that the Indian envoy travelled without security protection. Perhaps Indian Embassy in the UK needs to realize that today's UK is not the UK of old. 
6. Onus on Media in Canada, UK & USA
It is critical, in our opinion, for every MEDIA organization in Canada, UK & the USA to check the language used by their staff to describe the Khalistani extremists & terrorists. As the UK said, they represent only a tiny minority of Sikhs & they are now following the practices of their mentors, the ISI of Pakistan.
So any who labels these extremists as "community leaders" has to be investigated & penalized. If not, the senior management of such media entities should be sanctioned. 
Send your feedback to [email protected] Or @MacroViewpoints on Twitter