Editor's Note: We realize that the article below is long. But the importance & the vast potential of what happened this week requires a historical perspective. 
This week concluded what we think was the most substantive Official State Visit of the Republic of India to the United States. Just flip through it and you will realize this is a detailed list that will substantially enhance US-Indo cooperation & joint development. 
But there is one in that list that we think is epoch-making, one that is so important that it might not be understood yet. Discussing that is the focus on this article. 
Before we do that, we must point out again the US Presidential Cycle keeps playing a huge timing role in the US-India relationship. That is not new to participants in the US financial markets but we have not heard it discussed in the US-India foreign policy sphere. 
4.1 The 6-3 year Presidential Cycle
The Presidential Cycle is amazing, not just for markets but for the USA-India relationship. The pivotal change in this relationship came in 1998, the sixth year of the Clinton Presidency. Surprised, Stunned & Angered by the unexpected nuclear test by India in 1998 (worst failure of CIA, as Director Tenet said afterwards), President Clinton imposed strict sanctions on the Indian nuclear establishment & Indian military. YET, at the same time, India suddenly became an important country for US & as a noted scholar wrote:
"Talbott likewise concluded that one of the expected consequences of the tests was that the US would "pay them [India] serious, sustained, and respectful attention of a kind the Indians felt they had never received before"".
One year later, President Clinton unequivocally took India's side in the 1999 conflict in Kargil against NaPakistan. And another year later, he toured India as a Presidential fan of India. 
As we wrote in our Charm of the Sixth Presidential Year article in November 2014, 
President George W. Bush truly transformed America's relationship with India. His view was profoundly simple. China & India were destined to be nations of great importance in the 21st century. Which of these two nations would be a better partner for America? India without question was his answer. His administration, led by Dr. Condoleeza Rice, worked tirelessly to change America's previous policy of hyphenating "India-NonPakistan". 
When did President Bush announce The United States and India; Strategic Partnership? During his trip to India in 2006, the Sixth Year of his Presidency. Two years later, the U.S. – India Civil Nuclear Agreement was ratified. 
Sadly as we wrote in November 2014, 
"President Obama came to power in 2008 with a desire to re-restore the old "balance" between India & Non-Pakistan. His visit to India in 2009 was a media success but not much more. Very simply, Obama's core goals were in direct conflict with India's core strategic interests."
What happened in the Sixth Year of the Obama Presidency? Something much bigger and more strategic than the Nuclear test in the Sixth Year of the Clinton Presidency.
"The stunning election victory of Prime Minister Modi and his immediate enthusiastic embrace by President Obama marks a major upturn US-India relationship."
President Trump was only a one-term President. Think what is the equivalent of the Sixth Year for a one-term Presidency? The Third Year. And what happened in the 3rd year of the Trump Presidency? #HowdyModi in Houston!
Now fast forward to the 3rd year of the Biden Presidency. What has been the defining event of the Biden Presidency? The War in Ukraine! Unlike a year ago, this war is not in its ideal stage currently. The world is tired of this war. And the US efforts to sanction Russia have not worked as well as hoped. Double And, which countries were deemed most responsible for the failure of sanctions? China first & then India.
China & India are almost at battle stations across the line of control in the Himalayan range. Despite that, Russia managed to keep its relationships with both China & India friendly & separated from each other. This was a nasty surprise for the Biden Administration. In fact, the combined buying power of China & India stabilized the oil price & benefited Russia. 
The Biden Administration & the US strategic lobby realized that India would never seriously oppose Russia  given how dependent is the Indian military on Russian hardware exports. It took them a few months but they also realized that selling US hardware to replace Russian hardware was simply not going to work for many reasons. 
So they came to the same solution that Russia came up with in 1960s and has kept up since then.  
4.2 The Russian Weapons Success in India
India suffered its most humiliating defeat in 1962 at the hands of China. After 15 years of horrific neglect of Indian military under the then Prime Minister Nehru, the Indian military had very little except infantry supplied with WWII class rifles and old British aircraft. At that time, America & Britain were 100% on the side of NaPakistan & contemptuous of India.
Russia (Soviet Union) stepped in and, as Wikipedia reports,
"In 1964, the MiG-21 became the first supersonic fighter jet to enter service with the IAF. ..Since 1963, India has introduced more than 1,200 MiG fighters into its air force. As of 2019, 113 MiG-21s are known to be in operation in the IAF. .. ".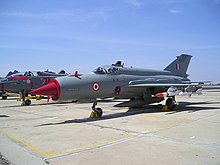 Whether it was the capability of the MIG-21 or the capabilities of Indian pilots,
Yes, the MIG-21 made the IAF into a formidable air force vs. China & NaPakistan. But did Russia benefit from the transfer of technology?
"Because of the performance of India's MiG-21s, several nations, including Iraq, approached India for MiG-21 pilot training. By the early 1970s, more than 120 Iraqi pilots were being trained by the Indian Air Force". 
Look at the Mikoyan-Gurevich MiG-21 article in Wikipedia to see how many nations bought the MIG-21. Remember this point as we discuss the Biden-Modi deal below. 
So what aircraft does IAF depend on now?
How critical is the SU-30MKI for the Indian Air Force?
"After two years of evaluation and negotiations, on 30 November 1996, India signed a US$1.462 billion deal with Sukhoi for 50 Russian-produced Su-30MKIs in five batches. .. In October 2000, a memorandum of understanding (MoU) was signed for Indian licence-production of 140 Su-30MKIs; in December 2000, a deal was sealed at Russia's Irkutsk aircraft plant for full technology transfer".
Remember the "full technology transfer" words as you look at the photo of (IAF Su-30MKI firing Brahmos-ER) .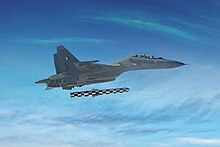 What is BrahMos you ask? The world's "fastest supersonic cruise missile in the world" per an Wikipedia description. And "BrahMos" is a portmanteau formed from the names of two rivers, the Brahmaputra of India and the Moskva of Russia. 
"The Land-launched and Ship-launched versions are already in service.[17] An air-launched variant of BrahMos which can be fired from the Su-30MKI appeared in 2012 and entered service in 2019.[18] A hypersonic version of the Missile, BrahMos-II, is also presently under development with a Speed of Mach 7–8 to boost aerial fast strike capability. It was expected to be ready for testing by 2024."
The joint venture development of BrahMos has been incredibly important given the number of new missiles developed & implemented by Indian Defense Industry.
This is known to & deeply felt by the Indian people. They feel a sense of grateful friendship with Russia for having enabled the Indian military to get to the stage it is at now. This is why any change in the US-India military relationship has to come in addition to the current stage & trajectory of the Russia-India relationship. 
4.3 Problems with the air force relationship 
Fortunately, the timing is just right. For a while, India has been unhappy not just about the extent of its dependence on Russia but also about the problems with the air force relationship, especially the SU-30MKI program. Reportedly, the supply of spare parts for the SU fighters are habitually late forcing about 1/3rds of the SU-30MKI sidelined. 
India has been trying to diversify its air force first with British Jaguars & then with French Mirage 2000s. The Jaguars have been disappointing while the Mirage 2000s have been helpful & even vital. But they are now obsolete and France has almost scrapped them. 
The Indian Airforce tested & loved the new Rafale from France but its price seems exorbitant especially given IAF's need for over 100 planes. The discussions between France & India about domestic manufacture of Rafale's have not gone anywhere.
4.4 A a pathbreaking US-India Deal – a la the 1964 Russia-India MIG 21 Deal?
So the IAF, under strong recommendations from PM Modi, is building its own fighter named Tejas. The first version was OK but not up to par. But now the 2nd version Tejas Mark 2 is attracting serious attention, even from foreign countries. As the clip from World Affairs says, the Tejas Mark 2 could not only become "the foundation & backbone of the Indian Air Force in the future; & based on its specifications, it may also become the most modern aircraft of air forces worldwide (minute 7:46 of clip below).…   ". Watch the clip  from minute 4:20 for a focused view of Tejas Mark 2:
No airplane is a powerful airplane with a top class engine. And that has been India's big problem. As the clip explains, the missiles, AESA radar, Avionics of Tejas Mark 2 are of Indian design. The plane is already being made in India in prototype type numbers. But the engine driving the Tejas Mark 2 is neither Indian NOR manufactured in India. It is American-made GE F 414 engine that can only be imported from USA with US permission. 
Now read what we consider to be the most critical paragraph of the White House Fact Note & the first paragraph of the section titled 2. Next-Generation Defense Partnership:
"GE F414 Engine Co-Production: The United States and India welcome a groundbreaking proposal by General Electric (GE) to jointly produce the F414 Jet Engine in India. GE and Hindustan Aeronautics Limited have signed a MoU, and a manufacturing license agreement has been submitted for Congressional Notification. This trailblazing initiative to manufacture F-414 engines in India—the first of its kind—will enable greater transfer of U.S. jet engine technology than ever before."
Understand that only four countries in the World are able to manufacture such aircraft engines today – USA, Russia, France, Britain. And the GE F-414 is the state of the art engine that reportedly powers the F-18 Super Hornet. Reportedly the US is willing to transfer key technology up to 80% of the total value of the deal. As a clip from NDTV states, "the US has never allowed the transfer of this level of technology to any one", not even Israel or NATO allies like Japan, Australia etc.
Now go back up to Section 4.2 and see how the domestic manufacturing of MIG-21 & technology transfer was massively pathbreaking not just for the Indian Air Force but for MIG-21 program as well. The GE engine deal could exceed that. Reportedly HAL (Hindustan Aeronautics) GE's joint manufacturing partner for the F-414 engine has already begun training about 600 of its trusted subcontractors to work on this very high level of technology. 
Think back to the another huge payoff to the MIG-21 & Russia from Indian success with the MIG 21.  If the GE-HAL deal does go through with Congressional approval, the neighboring markets will be interested in the Tejas MK 2 aircraft. These not only include Indonesia, Malaysia that benefit from the QUAD but also UAE, Qattar & Saudi Arabia who are looking at French Rafael. 
A deep partnership between USA & India in Jet engine technology could well result in the ASEAN relying on more attractively priced US-technology driven Indian fighters driving out Chinese influence in these countries. In this context, read the 3rd paragraph of the section 2. Next-Generation Defense Partnership from the White House Fact sheet:
New Sustainment and Ship Repair: The United States Navy has concluded a Master Ship Repair Agreement (MSRA) with Larsen and Toubro Shipyard in Kattupalli  (Chennai) and is finalizing agreements with Mazagon Dock Limited (Mumbai) and Goa Shipyard (Goa).  These agreements will allow mid-voyage U.S. Navy ships to undergo service and repair at Indian shipyards, facilitating cost-effective and time-saving sustainment activites for U.S. military operations across multiple theaters.
So now US Navy ships can undergo service and repair both on East & West Coasts of India instead to travelling to either Japan in the east or Bahrain in the west. 
Finally, the second half of Som's clip above deals with India's intention to procure armed MQ-9B SeaGuardian UAVs at a cost of $3.1 billion. They will be critical for India's ability to monitor movements of  Chinese military both at sea & in the Himalayan border areas. 
This level of relationship was not conceived in a day, week or month. Both sides have been working towards this for a while & both sides obviously seem committed to a partnership at a high level.
We can't think of a better strategy to wean India away from the current dependence on Russian military. Kudos to both President Biden & Prime Minister Modi as well as their teams in getting so far. 
4.5 A Common Endeavour towards a Different Orbit
What happened this week was not a political calculation or a government-to-government arrangement. It is a joint venture between industry, academia, research bodies, think tanks that has already done substantial work. Just read the first section of the Fact Sheet of the White House. Or better watch & listen to the remarks of Ajit Doval, NSA of India on June 11: A few excerpts are below:
"a common endeavor to see India and United States in a different orbit",

"to give an orbital jump to our strategic relationships … ; Most importantly we have established a strategic trade dialogue"

"I am particularly grateful to NSA Jake Sullivan who has contributed tremendously to that. It was his idea that let it not only be the governments; let's bring the private sector in a big way. And Jake, what a great idea it was & thank you very much for that. … the potential of our complimentaries & corporations are immense".
Send your feedback to [email protected] Or @MacroViewpoints on Twitter