Summary – A top-down review of interesting calls and comments made last week in Treasuries, monetary policy, economics, stocks, bonds & commodities. TAC is our acronym for Tweets, Articles, & Clips – our basic inputs for this article.
Editor's Note: In this series of articles, we include important or interesting Tweets, Articles, Video Clips with our comments. This is an article that expresses our personal opinions about comments made on Television, Tweeter, and in Print. It is NOT intended to provide any investment advice of any type whatsoever. No one should base any investing decisions or conclusions based on anything written in or inferred from this article. Macro Viewpoints & its affiliates expressly disclaim all liability in respect to actions taken based on any or all of the information in this article. Investing is a serious matter and all investment decisions should only be taken after a detailed discussion with your investment advisor and should be subject to your objectives, suitability requirements and risk tolerance.
1.Main Driver
Our guess last week that "nothing matters in financial markets except the trajectory of the Ukraine" tragedy. That proved true this past week. And market action during previous such conflicts was repeated this week, meaning the stock market rallied as soon as they sensed a level of certainty. That remained true on Friday morning when pre-market 185-point futures level was turned very quickly into positive when news came across that Russia was going to send a discussion team to meet with Ukrainians in Minsk. 
But the decisive day was Wednesday, February 23. Absolutely brutal. That was the day we remembered the clip of Larry Williams & Jim Cramer of January 5, 2021. We featured it in our article on January 8, 2022: The first message of the clip was:
"… On an immediate basis, he thinks market's recent rally will hold up thru the middle of this month; then S&P will get hit with its first real correction which is going to be brutal… but you are going to get a wonderful buying opportunity by late February … "
We have to hand it to Mr. Williams. At that time, we did read his term "brutal" but frankly we did not believe how accurate that term would be. In the midst of Tuesday's carnage, we remembered the above "wonderful buying opportunity in late February" prediction of Larry Williams. We wondered whether Jim Cramer remembered it & if he was going to get an update from Larry Williams. 
Kudos to Cramer because he did remember and he relayed the updated views of Larry Williams on Wednesday, February 23, the evening of the carnage. Williams expects "a fabulous buying opportunity within 5 days".  His first reason is the chart below, according to the CNBC article:
"Here's a chart showing the position of commercial hedgers for S&P futures — which in this case tend to be banks, mutual funds and possibly even governments — from 2018 to present".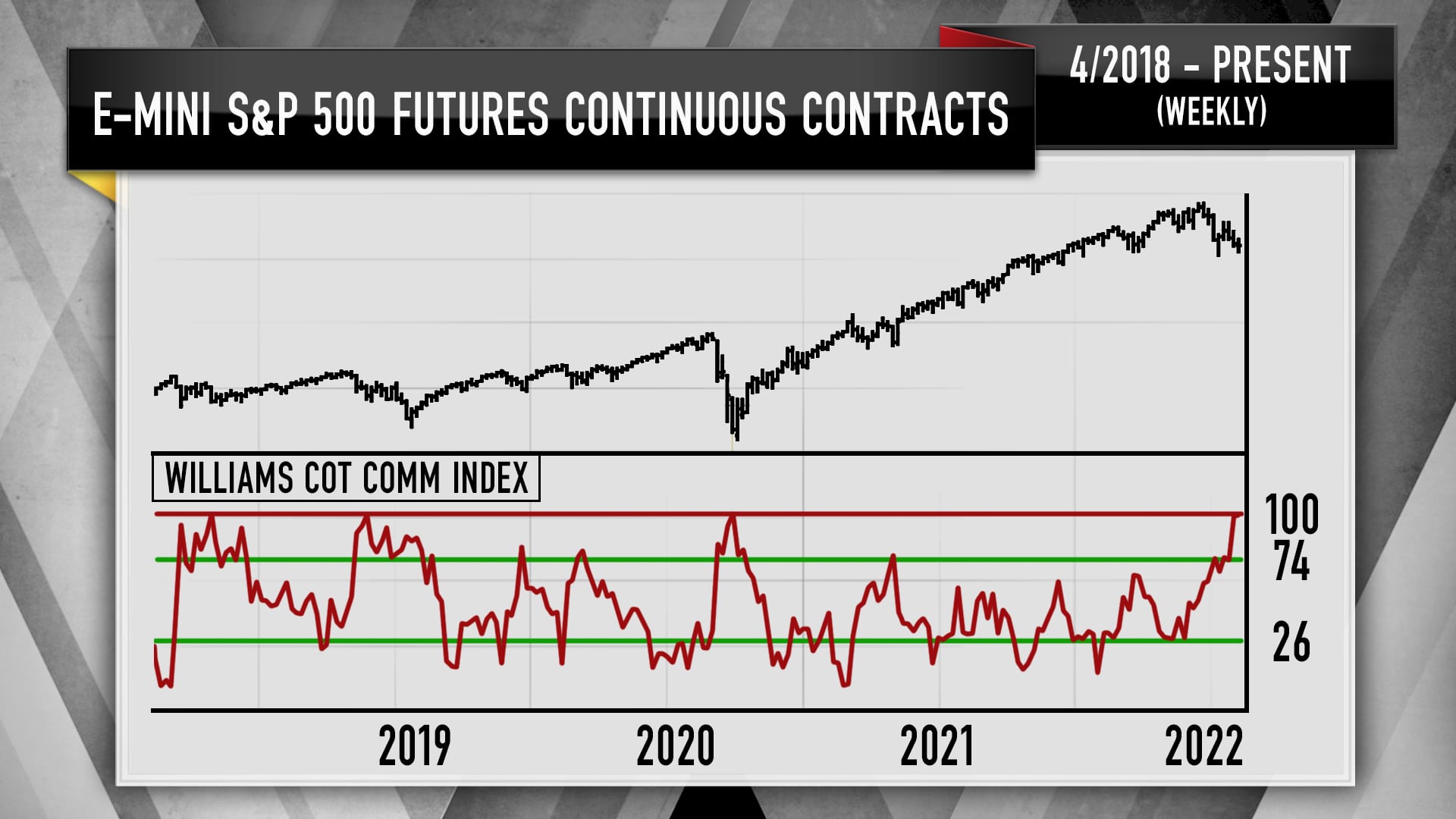 "Williams points out that his commercial commitments of traders index … went to its highest reading in the last five years. That tells him a lot of sophisticated money has entered the market on the long side, and historically that means a rally is coming," Cramer explained.
The last time a reading was this high came in late March 2020, around the time the U.S. stock market reached its lows of the Covid pandemic, Cramer said, noting that ultimately proved to be a good time to buy stocks. 
"Once again, the commercial hedgers are telling Larry that it's time to hold your nose [and] buy something because he expects the S&P to bottom by next Tuesday," Cramer said.
The second reason is the "chart showing S&P futures versus the bond market from 2018 through present".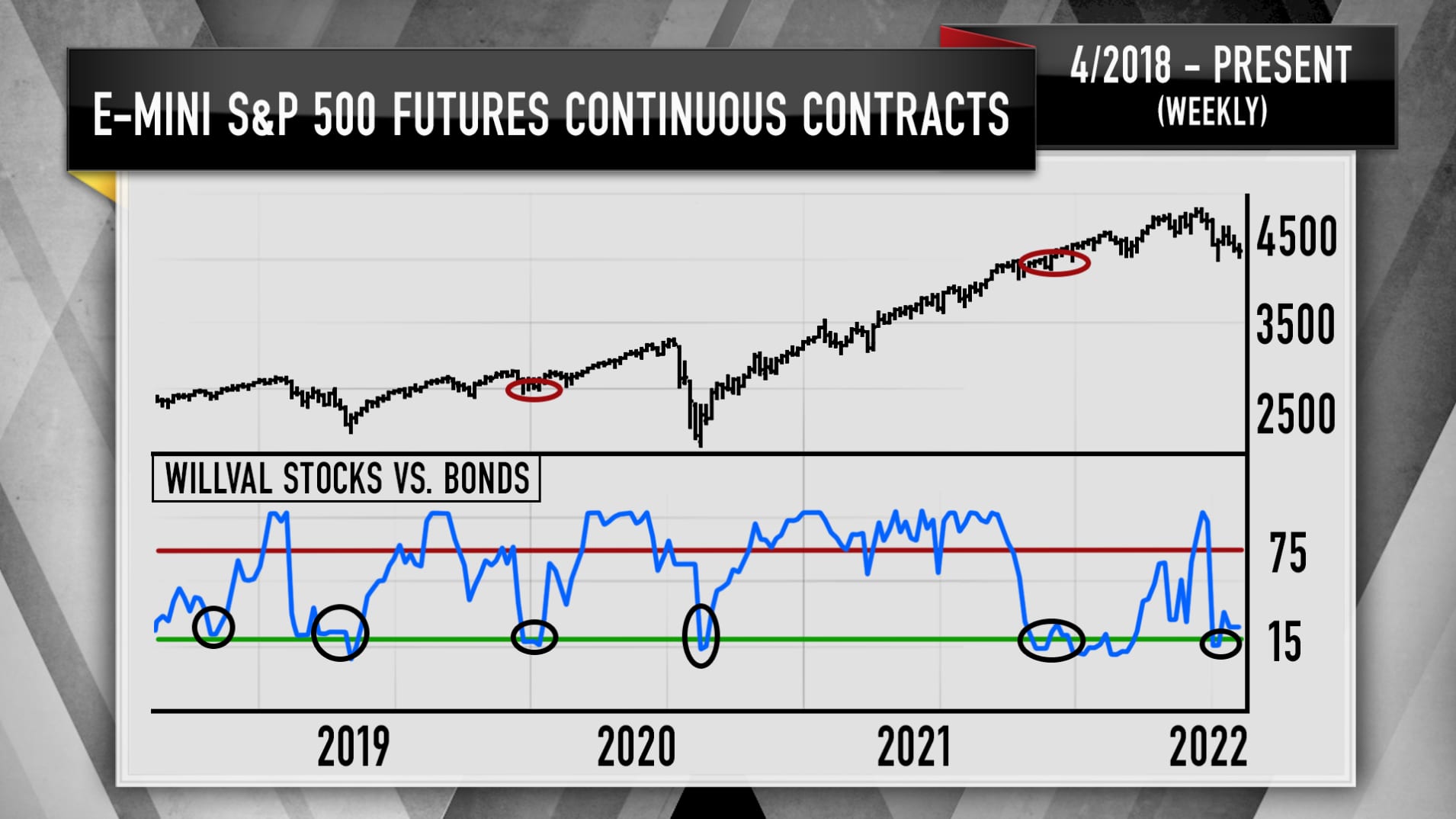 "Sure enough, right now, at this very moment, the stock market's incredibly undervalued compared to bonds, which is yet another sign to Williams that this is a buying opportunity," Cramer said.
What a terrific call was the above? As we now know, a big rally began the very next morning on Thursday, February 24.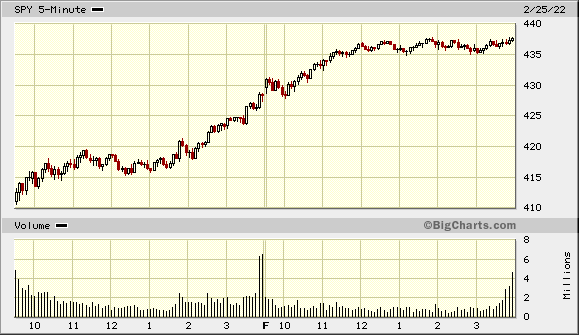 How long will this rally last, according to Mr. Williams? Cramer did not say this week. So allow us to repeat what Mr. Williams had said on January 5 based on that day's chart below: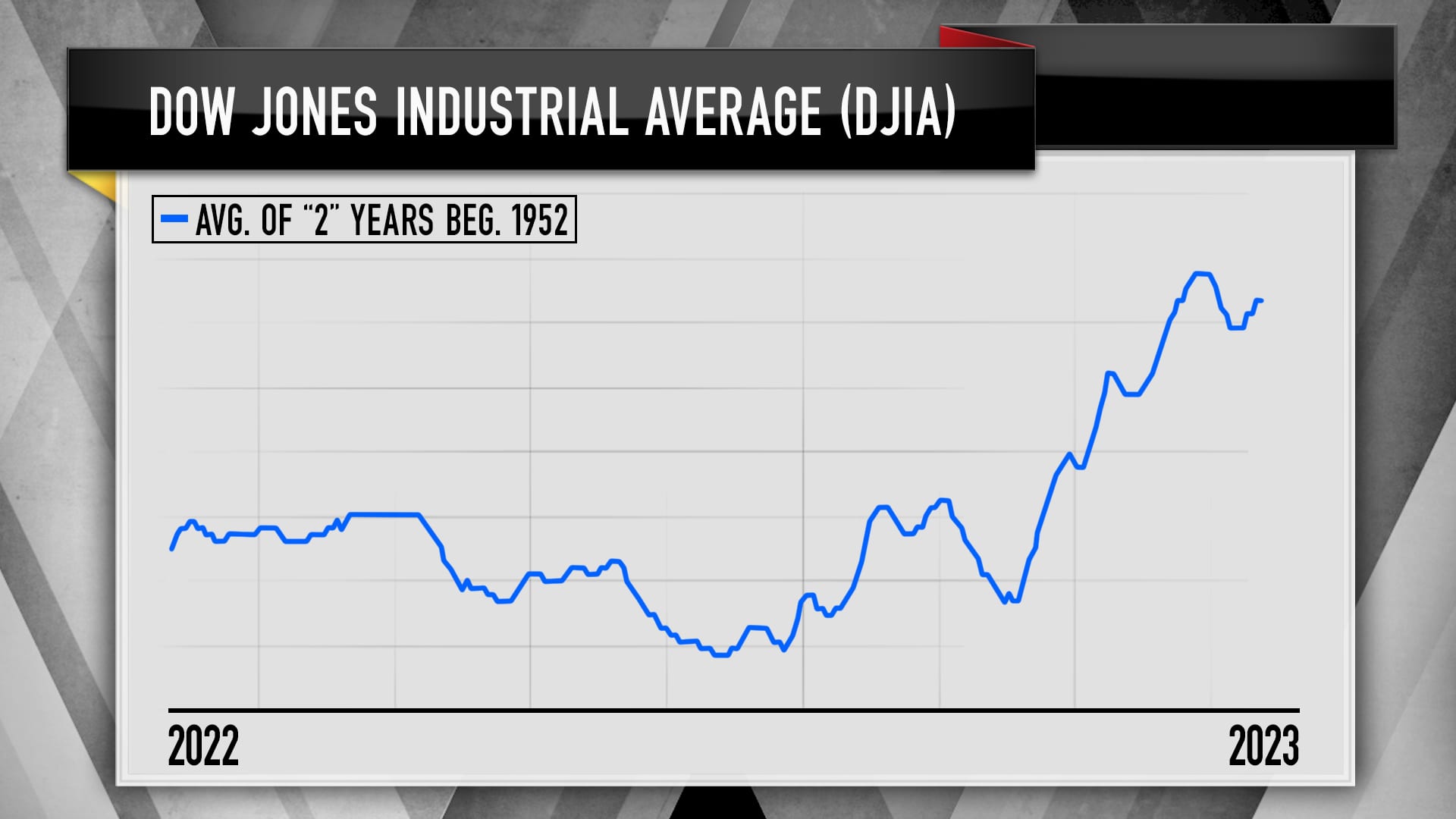 This rally will be followed by a "a selloff in June-July, then a rally followed by a correction in September."  
"Then you tend to get another terrific buying opportunity around September, with the market tending to take off in the fourth quarter," Cramer said 

(on January 5, 22).
On the other hand, Carter Worth of CNBC Fast money said "it has all the earmarks of a bear-market rally" and said the stock market will be lower in six weeks or so.  In that vein,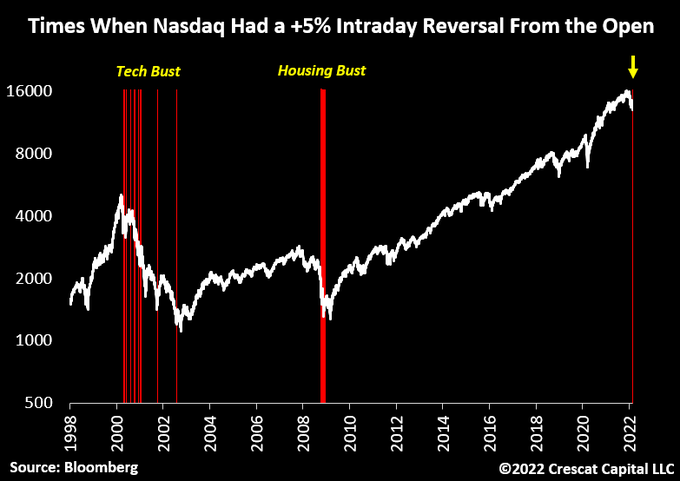 2. Powell on Deck
A week after the above January 5 Williams-Cramer clip we featured the views of Eric Johnston of Cantor Fitzgerald featured on January 11 in his clip titled  "I think we'll see material sell-off over the next six weeks." In case you wonder what he is thinking, Johnston came on CNBC on February 24 and said:
"I think at this point we actually think we are going to see a sharp rally from here over the course of the next month; … We have been negative for the last 6-7 weeks since the S&P was at 4700 & today we actually pivoted & turned tactically bullish" 
He also said that in his view, the Fed "will raise rates by only 25 bps in March and when Powell does testify, he is going to allude to that". He added that the takeaway from Powell's testimony next week will be that "we are going to be 25 bps & we are going to be methodical".  
Johnston is not long term bullish and he said, based on our scribbled notes, "ultimately we are going to get lower prices but not over the next month". His main reason is that "earnings estimates are going to be coming down & PEs will come down simultaneously and it will be happening while Fed raises rates because inflation is going to remain high for the entire year …" 
A day before on February 23 in the teeth of that carnage, Barry Knapp of Ironsides Macroeconomics said "these are your best windows to actually put some money to work … you would do well …". What are these windows? He explained:
"when you look at recession related lows, they tend to be v-bottoms but these Fed-policy normalization related corrections, they tend to have retests; … first move down & then about a 50% retracement & then a retest; they tend to last about 50 days which is about the length of the current one; 
Larry McDonald of Bear Traps Report told Maria Bartiromo that "we are about to witness a historic backtrack in what they [Fed] have promised & it they go forward with the current plan, they are going to put us in recession". He goes on to say that Gold is likely to hit $3,000 by the end of next year:
Speaking of commodities, Carter Worth suggested shorting commodities as the tweet below shows:
Commodities at a top? @CarterBWorth runs us through the charts while @Michael_Khouw lays down a crude trade. $GSG pic.twitter.com/McydR4OHDj

— Options Action (@OptionsAction) February 25, 2022
The above assumes that the worst of the Ukraine crisis is over at least from the point of view of financial markets. Below are some reflections about the other point of view. 
3. "Putin forgot how to wage war"
So said (retd.) General Keith Kellogg on Fox this weekend. How right was he? What Putin did is so outrageously stupid that it boggles our mind. And, in fact, makes us wonder about his state of mind.
We learnt back, way back as in 1971, how you attack a country with the objective of winning all of it. At that time, the Indian Army was not (& perhaps is not even today) an advanced military with highly sophisticated weapons. When NaPakistan conducted a surprise air-attack on several Indian Airforce bases, India got the opportunity to send its armed forces into East NaPakistan to liberate it. How did they do it in the face of 91,000+ trained & US-supplied NaPak army inside East NaPakistan?
First the Indian Air Force achieved 100% air-dominance in 24 hours. And with that air cover of Indian Air Force, the Indian Army divisions went in. They did not bother with large cities inside East NaPakistan. They simply went around them to destroy Napaki army concentrations & control the land. Once that was done, the large cities were encircled & threatened with massive bombing. In less than two weeks, the entire NaPaki army surrendered & the Indian Army took 91,000 NaPaki soldiers prisoners. East Pakistan ended and BanglaDesh was born. 
That was over 50 years ago. Go back about 19 years and see that the U.S. military did precisely the same. Within 24 hours not even 1 Iraqi air force plane could fly. The U.S. Armor was protected from the air by US Air Force & the Iraqi military formations were subjected to massive bombing & made to blindly face rapidly moving US armored forces. 
Given all this, we are absolutely stunned that Putin did not first begin with Cyberwarfare; then with total destruction of Ukrainian air force bases with precision missiles and then launch massive bombings of Ukrainian army positions with strategic bombers. Once you do that, cities like Kiev & Kharkiv are not going anywhere.
How on earth did Russian Cyberforces allow the internet to work inside Ukraine? Why weren't the government buildings in Kiev reduced to rubble in the first day? How was Zalensky allowed to speak before cameras? Who inside Russia was running this operation? 
To begin with, there never was the slightest possibility of the entire Russian military, let alone 160,000 troops assembled, actually winning over & occupying Western Ukraine. So the entire operation was so "ambitious" that (retd.) Gen. Jack Keane wondered about it & so "stupid" that Gen. Keith Kellogg said "Putin forgot how to wage war". 
The reason this is not an entirely happy situation is because it raises questions about Putin's state of mind and how he may lash out now against Ukraine & even against his own military generals. He is a wounded bear and he hasn't suffered anything except his reputation. And we remember reading a couple of years ago that his inner circle including Defense Minister Shoygu are even more hawkish than Putin.
If true, that would mean that replacing Putin by one of his top team members might actually prove more dangerous. His replacement & the post-Putin Russian Military brass may have a greater need to demonstrate a military "win" against Ukraine and in other spheres around the world. And Russia has been hit with so many debilitating financial sanctions that they might wonder what would they have to lose by getting even more aggressive militarily.  
Perhaps that is why President Zalensky is sending a delegation to meet with Russians in Belarus. Back in 2014, one of the proposals was to partition Ukraine along the Dnieper river with Russia keeping the eastern bank & a free Ukraine keeping the western bank. That might still be acceptable to both sides. And, perhaps,  NATO can agree that Ukraine will never become a part of NATO. Yes, that would be rewarding Russia for launching the invasion. But discretion may be the better part of valor, especially if we get signs that Putin will be replaced in the near future. 
4. This week in markets
The above concerns might be why Dow futures are down 600+ as we complete this article with Treasury yields down & Oil + Wheat up 5-6%. What is a simple but vivid way to say this? A message we received on WhatsApp with its caption:
Send your feedback to [email protected] Or @MacroViewpoints on Twitter